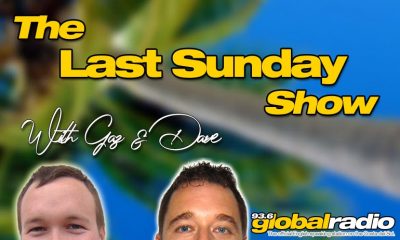 Show Times
Not Currently Scheduled.
About the Show
The Last Sunday Show With Gaz And Dave
On the last Sunday of the month join Gaz (Gary Jones!) and Dave James from 2pm.  They'll be playing some of the biggest and best songs from the last 40 years, and looking back at some of the more humorous news stories from the month gone by.  It's a light hearted fun fest to fill your Sunday afternoon!
Keep up with the boys on Twitter. Follow @GazzarJ and @DaveJamesOnAir