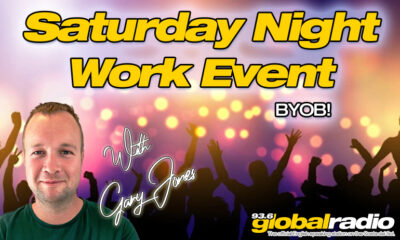 Show Times
Not Currently Scheduled.
About the Show
The perfect soundtrack to your Saturday night work event!  DJ Gary Jones is playing everything you need to pass the time whilst you queue for the photocopier.  Someone stole your sandwich from the fridge? Don't worry, you can put your beer in there instead.
Every great work event needs some great music, we've got it all on 93.6FM.
**Caution – do not confuse the queue for the fax machine with a conga line.  This is a work event.