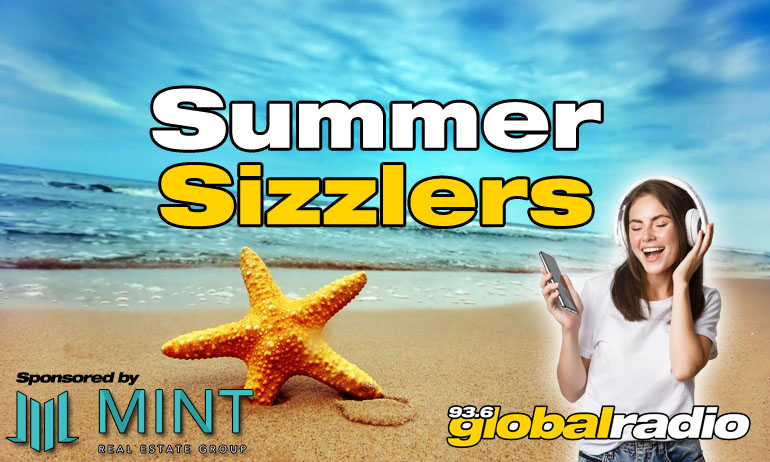 Summer Sizzlers, 2022.  93.6 Global Radio
Summer is here! 93.6 Global Radio Summer Sizzlers are back for 2022!  During the sparkling Spanish Costa del Sol summer, 93.6 Global Radio are playing The Summer Sizzlers – top summer tunes once an hour, every hour, seven days a week.  This is the sound of the Costa del Sol Summer!
This is just one 'Top 10' list from Chris in Fuengirola…
(top 9, actually, so they fit in to a square)
We like that list a lot!  Cheers Chris.  Particularly "Rockaway Beach"!  So, what do you think?  Tell us your favourite Summer Sizzlers!
Suggest a Summer Sizzler
What's your favourite summer tune?  Summer Breeze?  Summer of '69?  The Boys of Summer?  Or something a little more original?  Whatever it is, let us know!  Choose the sound of Spain!
Some Classic Summer Sizzlers
Open the stream in a new window, then suggest your Costa del Sol Summer Sizzler!