Guadalhorce Bridge.  The longest wooden bridge in Spain with spectacular views of the ocean and mountains.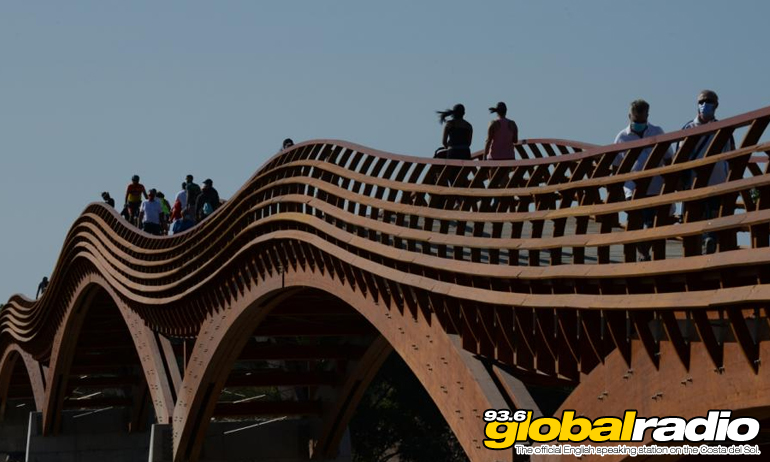 Guadalhorce Bridge
The longest wooden bridge in Spain!  This bridge is 270 metres long, and bridges the river at Guadalhorce near Malaga.  Surrounded by a beautiful country park, this is a picturesque walk with magnificent views. The bridge officially opened on the 28th September 2020.
The bridge is part of the Senda Litoral project, which aims to link Nerja, Malaga, and Manilva with a wooden boardwalk.  When complete, this walkway will cover 180km of coastline.
The bridge is just a short walk from nearby roads where parking is possible.  We've marked the spot with a red X on the map below!