Unique Bridge Opens In Malaga.  The 270 metre wooden bridge is the longest of it's type in Spain, and forms port or a project which will link 180km of coastline.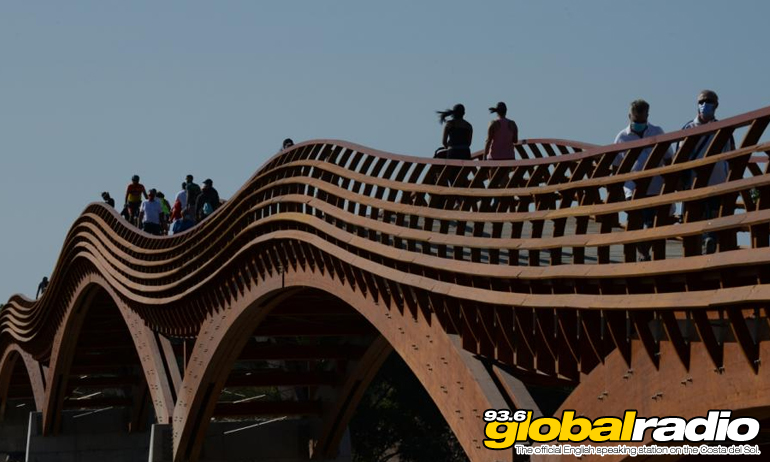 Unique Bridge Opens In Malaga
A wooden bridge has finally been completed and opened in Guadalhorce near Malaga.  At 270 metres this is now the longest wooden bridge in Spain.  Cyclists and pedestrians have already begun to use the bridge, which was opened today by Juanma Moreno, the President of Andalucia.  This bridge provides more access to the Guadalhorce estuary, and links Guadalmar with the west side of Malaga.
Official Opening Of The Bridge
Addressing the crowd, Moreno said "This is a new landmark for the city of Malaga.  They said it wouldn't be possible because of the environmental impact, but with ingenuity, audacity, talent and will, this has become a reality".
The Costa Del Sol Boardwalk
The new bridge is another step closer to the completion of the Senda Litoral project, which aims to link Nerja, Malaga, and Manilva with a wooden boardwalk.  When complete, this walkway will cover 180km of coastline
Published: 28.09.2020
Written by Dave James
News on 93.6 Global Radio
Keep up to date with all the latest news from the Costa del Sol with the coast's official English speaking radio station, 93.6 Global Radio.
More Costa del Sol News Stories
Some recent headlines from the Costa del Sol. See all the 93.6 Global Radio News