Free Food Friday – win a meal for two at The Cornish Bakehouse in Fuengirola.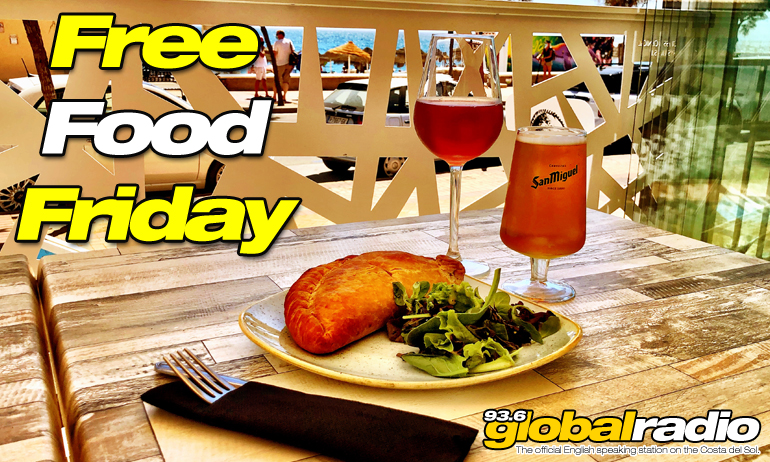 Free Food Friday
Every Friday afternoon you can win a meal for two, at The Cornish Bakehouse on the paseo in Fuengirola.  Enter our competition to win two luxury Cornish pasties, two side dishes, two beers or glasses of wine, and two Rodda's clotted cream teas. You can use your winner's voucher anytime within a week of winning it!
To enter, answer this simple question:
A cream tea would traditionally be tea served with *blank* and clotted cream. Fill in the blank!
A) Pitta Bread
B) Scones
C) Baked Potato
Tune in on Friday at 5.30pm when Dave James will announce the winner!
Previous winners:
Debbie in Calahonda
More Competitions from 93.6 Global Radio
Tune in on your radio on 93.6fm or here online by clicking "Listen Live" at the top of the page!  As always, check out the General Competition Terms & Conditions.