Win A Mosquito Free Garden. Five lucky winners will receive a free garden treatment from Fog Off!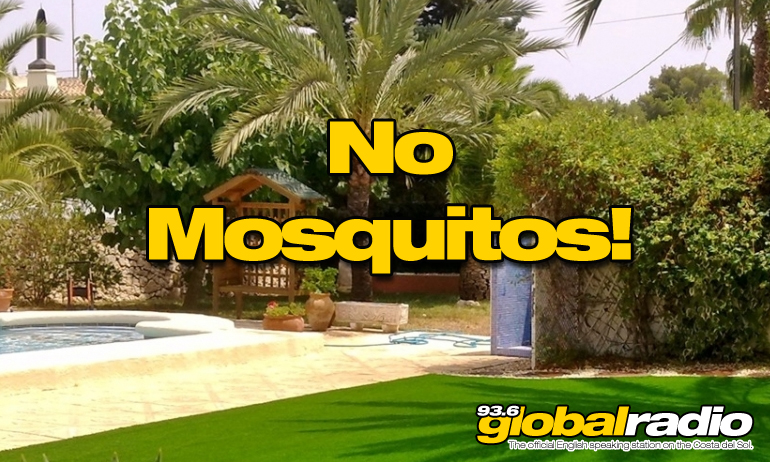 Win A Mosquito Free Garden
We all love the summer, but we don't love the mosquitos!  Now you can enjoy your outdoor space on the Costa Del Sol with a free Fog Off treatment, which gets rid of the bitey bugs for a  whole month.
Every morning between the 23rd and 27th of July, join Clare for your chance to win a free garden treatment.  Just listen for the sound of the mosquito between the songs, when you hear it text or whatsapp your name to 634 322 332 to get in the draw!  It's that easy!
​What Is Fog Off?
FOG OFF pest control service provides your garden with its very own four week no-fly zone here in Spain.  Their team shows up for the mosquito misting treatment and for the following four weeks you and your family can enjoy your home's outdoor spaces, garden & pool without worrying about mosquitoes.
FOG OFF misting treatment uses a solution that sticks to the underside of the foliage, creating protection that lasts 28 days and also inhibits reproduction, thus reducing future population. Not only that – it is 100% biodegradable so leaves no active residues. Relief from the mosquitoes is guaranteed for all 28 days. They also treat standing water, drains, and downspout areas to clear them of dormant larvae and adult mosquitoes.