Three Kings Parades.  The processions take place in most town and city centres in Spain, with the Three Kings handing out sweets to children.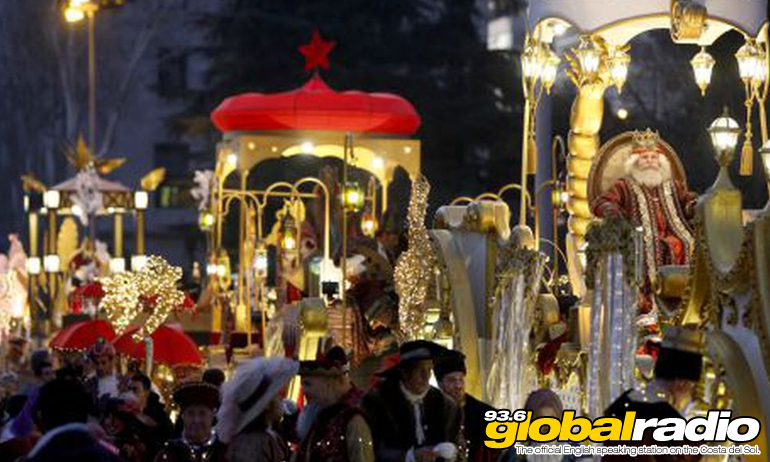 Three Kings Parades
The Three Kings arrive every year in villages, towns and cities throughout Spain for the annual parade.  This usually starts at sunset on the 5th of January. Melchor, Gazpar and Baltasar (the African king) take part in the parades, and they don't come empty handed. As the Kings parade through the towns with their entourage of locals smiling and waving from trucks, trailers and even floats they hand out handfuls of sweets to the children waiting in the street.
The following day (6th January) is a public holiday in Spain.