Brits Blast New Mask Rules In Andalucia.  The regional government have introduced stricter face mask rules in the latest attempt to tackle the spread of coronavirus.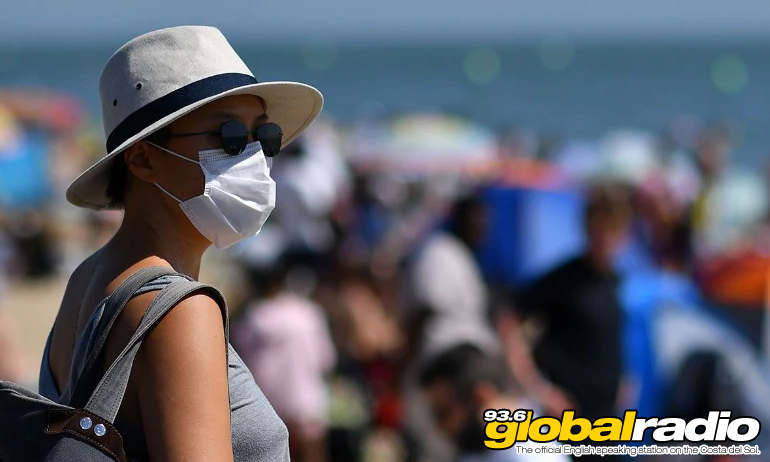 Brits Blast New Mask Rules In Andalucia
Brits in Andalucia are blasting the latest face mask rules introduced by the regional government.  It's now a requirement to wear your mask at all times in bars and restaurants, except when you are eating or drinking.  People cycling or running in public will also be expected to wear a face mask.
The new rules have already been met with disappointment by many expats on the Costa Del Sol.  David is a keen cyclist in Riviera Del Sol and says it's going to stop people exercising.  "It's bad enough wearing the mask when you're out for a walk, but it's going to be unbearable trying to cycle with one on.  I'm not saying it's a problem with oxygen, but it is an issue with heat from your own breath.  We should be encouraging people to run and cycle, not imposing more rules."
Masks In Restaurants And Bars
Being made to wear a mask in restaurants and bars will be bad for the hospitality sector according to local man Ian Clarke.  He says "This is going to ruin the hospitality sector, they're finding it tough enough without this.    Who wants to sit in a bar and drink with a mask on?  Things should be getting better, but they're not".  
The regional government in Andalucia believe that now is the time to act.  Despite opposition, the new rules are in place "to strengthen the measures to protect the health of the people of Andalucía, with the support of the experts" according to spokesperson Elias Bendodo.
Published: 23.10.2020
Written by Dave James
News on 93.6 Global Radio
Keep up to date with all the latest news from the Costa del Sol with the coast's official English speaking radio station, 93.6 Global Radio.
More Costa del Sol News Stories
Some recent headlines from the Costa del Sol. See all the 93.6 Global Radio News