Brown Algae On Costa Del Sol Beaches.  Experts are describing the current levels as an environmental catastrophe.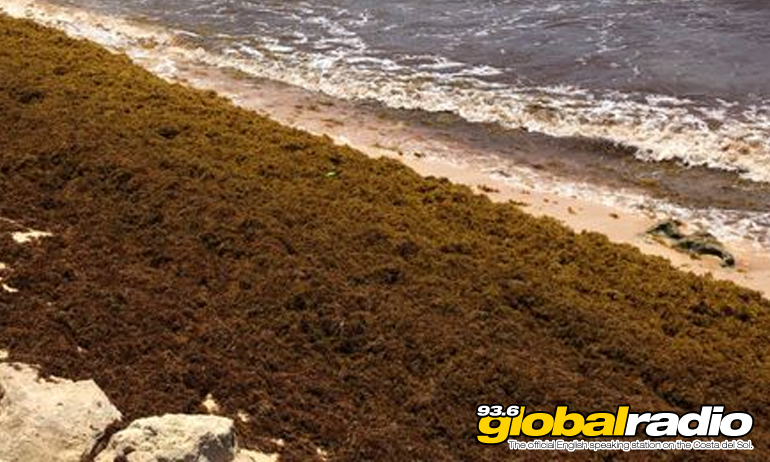 Brown Algae On Costa Del Sol Beaches
Brown algae is spreading across beaches and the Costa Del Sol sea.  Environmental experts are describing the levels of algae as an "environmental catastrophe", and fishermen are saying that it's destroying their work.  Over 2800 tonnes have been collected in Estepona over the last six weeks, with some blankets of algae recorded at 50cm in height.
The problem was first identified in 2015, and since then has become a major issue.  Marine biologist Francisco Ruiz Giraldez is concerned that the algae may cover the entire sea bed through the straits of Gibraltar.  Nicolas Fernandez is the secretary of the Cadiz Federation of Fisherman, he's calling for financial help from the Andalusian government to clean up the sea and beaches.
Published: 09.09.2019
Written by Dave James
News on 93.6 Global Radio
Keep up to date with all the latest news from the Costa del Sol with the coast's official English speaking radio station, 93.6 Global Radio.
More Costa del Sol News Stories
Some recent headlines from the Costa del Sol. See all the 93.6 Global Radio News