Cash On Carriageway After Marbella Crash.  Police have revealed why a car involved in a crash on the A7 near Marbella was carrying €20,000 in cash which was scattered all over the carriageway.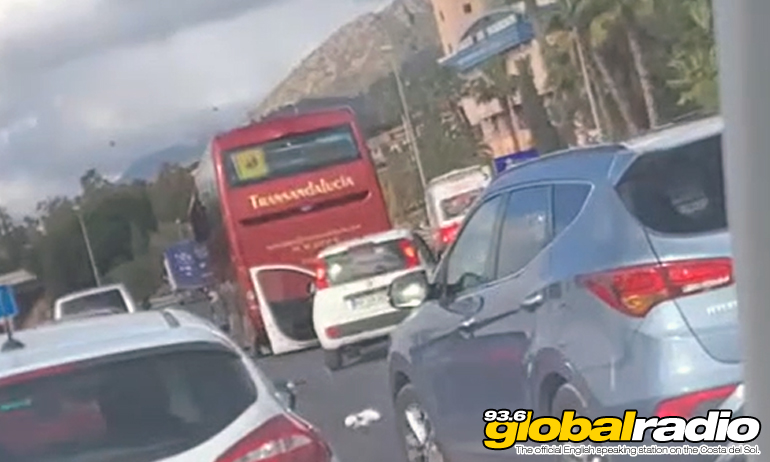 Cash On Carriageway After Marbella Crash
On Monday an old Seat Toledo was struck by a lorry on the A7 near Marbella, the boot of the car burst open and a large number of €50 and €500 bank notes were scattered on the road.  Motorists were seen stopping to gather up as much cash as they could.  Some of the money was handed to police at the scene, but much of it has not been recovered.
Carrying Cash To Buy A Car
Police have revealed more information about the crash and the cash which was spilled onto the A7.  The car was being driven by four young people from Morocco who now live in Valencia.  They were travelling to the western part of the Costa Del Sol to buy a new car when the crash happened near to La Canada shopping centre.  There was a bag in the boot of the old Seat with €20,000 cash in it, which was going to be used to buy the new car.
It's A Crime To Keep The Cash
A small traffic jam formed on the A7 after the crash at 12.30pm on Monday 30th January as emergency services tried to manage the situation.  It's not known yet how much of the €20,000 was recovered.  Police have pointed out that it's a crime for anyone to keep any money whic may have collected, and are urging motorists to hand it in.  No one is thought to have been injured in the crash
Published: 01.02.2023
Written by Dave James.
News On 93.6 Global Radio
Keep up to date with all the latest news from the Costa del Sol with the coast's official English speaking radio station, 93.6 Global Radio.
More Costa del Sol News Stories
Some recent headlines from the Costa del Sol. See all the 93.6 Global Radio News