Coronavirus Contact Tracing In Andalucia.  Residents in Andalucia are being encouraged to download the new coronavirus contact tracing app.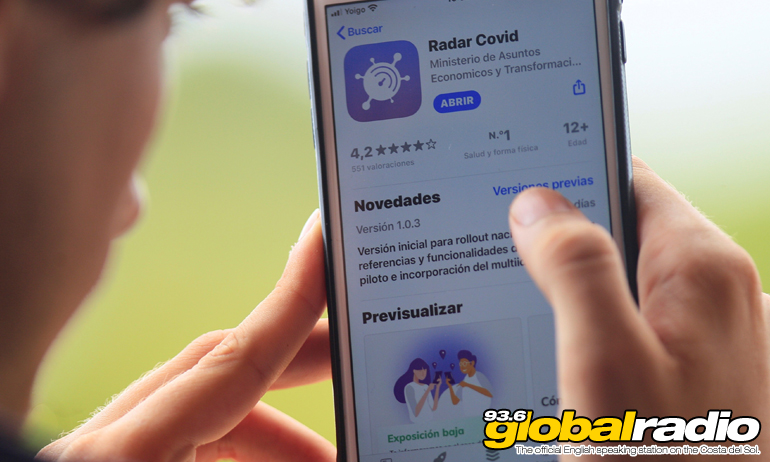 Coronavirus Contact Tracing In Andalucia
The Junta De Andalucia has launched the new coronavirus contact tracing app in Andalucia.  Radar Covid will use bluetooth to inform users if they have spent more than 15 minutes near someone who has tested positive for covid-19 within the previous 14 days.  The app works anonymously.
Everyone is being encouraged to download and use the app.  Health minister Jesus Aguirre says that the app will be useful for everyone if at least 60% of the population install it.  You can find the app here for android devices, and search Radar Covid in the App Store for Apple products.
Fears Of Government Snooping
Over one million android users have downloaded the app so far, though there is some resistance to the project.  Kate Pallas from Benalmadena is worried that the app will collect too much private information.  "They say it's anonymous but is it?  It knows everywhere you go and who you spend time with, it sounds more like government snooping to me".
There is also support for the new app, with users expressing the need to work together to take control of the virus.  Anna Davis in Marbella is happy to have it on her phone.  "If this helps to stop the spread, then it's a good thing for us all to do.  I don't understand some people saying it's an invasion of privacy, we already have phones and bank cards which track pretty much everything we do".  
Published: 26.08.2020
Written by Dave James
News on 93.6 Global Radio
Keep up to date with all the latest news from the Costa del Sol with the coast's official English speaking radio station, 93.6 Global Radio.
More Costa del Sol News Stories
Some recent headlines from the Costa del Sol. See all the 93.6 Global Radio News