Costa Del Sol Fire Finally Under Control.  Firefighters have finally been able to declare the Sierra Bermeja fire under control this morning.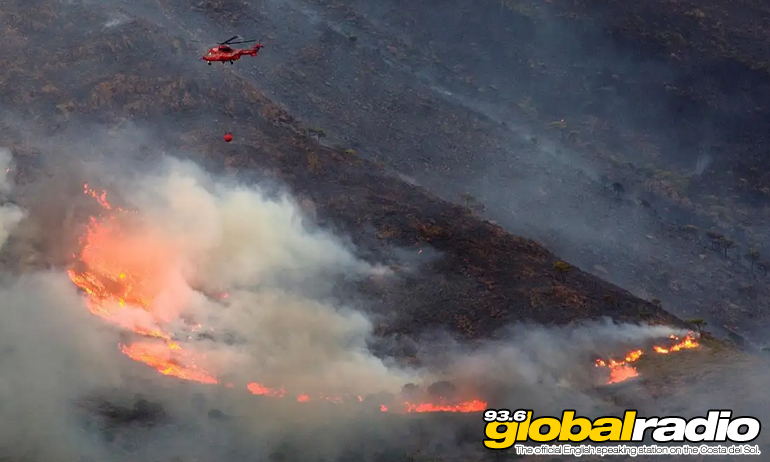 Costa Del Sol Fire Finally Under Control
This morning Andalucia's Regional President announced that firefighters have finally brough the Costa Del Sol blaze under control.  Rain overnight has been welcomed by firefighters, who have been hampered by the weather until now.  Strong winds and dry conditions had previously helped the fire to thrive and grow.
Confirming that the blaze is now at "level 0" Juanma Moreno tweeted "The rain that has been falling for hours has been the best ally of the intense and admirable work of the checkpoints.  Level 0 is activated. Now a complex phase remains until its extinction."
Most Devastating Fire For 30 Years
The devastating fire which broke out near Estepona on Wednesday last week is the worst wildfire in Malaga Province for 30 years.  The blaze has swept through 9963 hectares of land, claiming the life of one firefighter and forcing thousands to flee their homes.
Evacuees from towns which were under threat from the fire have now been able to return home.  In total more than 2000 people were evacuated and moved into emergency accomodation.
Published: 14.09.2021
Written by Dave James
News on 93.6 Global Radio
Keep up to date with all the latest news from the Costa del Sol with the coast's official English speaking radio station, 93.6 Global Radio.
More Costa del Sol News Stories
Some recent headlines from the Costa del Sol. See all the 93.6 Global Radio News