Curfew Confirmed As State Of Alarm Imposed.  A national curfew has been put in place for the whole of Spain, and social gatherings are restricted to groups of six people.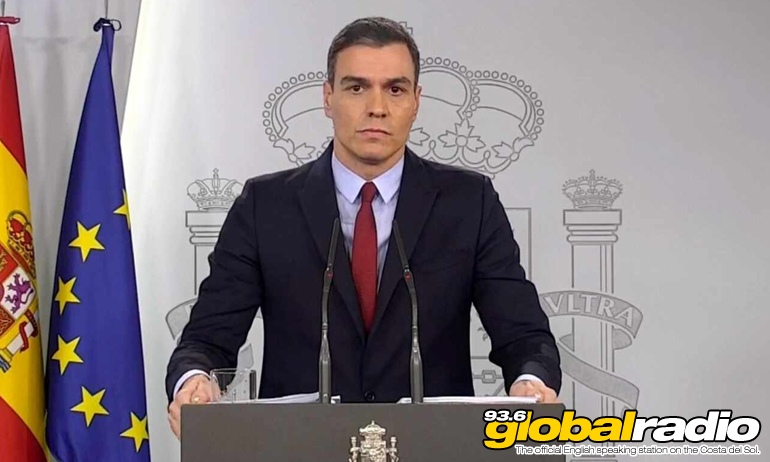 Curfew Confirmed As State Of Alarm Imposed
Spain will be subject to a nationwide curfew from 11pm to 6pm.  Prime Minister Pedro Sanchez announced today that the country has once again been placed into a state of alarm.   Alongside the curfew restrictions, public gatherings will also be limited to groups of six people.  The new rules come into force immediately.
National Curfew In Spain
The curfew now in place restricts movement between 11pm and 6am.  Exceptions will be made for people travelling to or from work, and for emergencies.  The government has given regional authorities the power to adjust the times of the curfew by one hour, to begin at either 10pm or midnight.  The Andalusian Regional Government has not yet announced if it plans to keep to the national 11pm curfew start time.
Stay At Home
Coronavirus infection rates in Spain have been rising rapidly.  Prime Minister Sanchez said today "The more mobility, the more infections. Let's stay at home.  It is clear that confinements are essential to contain the virus. We are limiting movement on the streets, with some exceptions. The reduction in mobility will help to stop the contagion curve in our country".
Published: 25.10.2020
Written by Dave James
News on 93.6 Global Radio
Keep up to date with all the latest news from the Costa del Sol with the coast's official English speaking radio station, 93.6 Global Radio.
More Costa del Sol News Stories
Some recent headlines from the Costa del Sol. See all the 93.6 Global Radio News