Devastating Mijas Fire Started Deliberately.  Although investigations into the cause of the fire are not complete indications are pointing towards arson.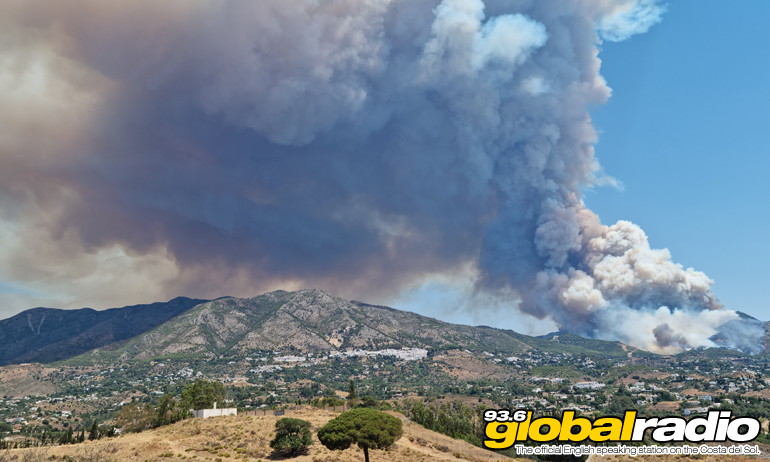 Devastating Mijas Fire Started Deliberately
The devastating fire which broke out in Sierra De Mijas on Friday afternoon last week appears to have been started deliberately.  Junta de Andalucia spokesperson Elias Bendodo has said that although investigations are ongoing, it appears that the blaze was started intentionally.  He has warned that those resposible will face severe consequences, and has urged security teams to increase surveillance in the area.
The blaze was brought under control on Monday 18th July, but has not been fully extinguished yet.  There are still 3 fire engines and 27 specialist fire fighters working to put out the remaining pockets of fire and dampen down the surrounding areas.
2070 Hectares Destroyed By Fire
The fire has consumed 2070 hectares of land, which is around 20 square kilometres.  When the blaze was as it's worst over the weekend there were 15 aircraft and 400 people on the ground involved fighting to bring it under control.  More than 2000 people were forced to leave their homes, however they have all been able to return.
Published: 22.07.2022
Written by Dave James
News on 93.6 Global Radio
Keep up to date with all the latest news from the Costa del Sol with the coast's official English speaking radio station, 93.6 Global Radio.
More Costa del Sol News Stories
Some recent headlines from the Costa del Sol. See all the 93.6 Global Radio News