Eighty Boats Burned In Marbella Marina Blaze.  A warehouse at Marbella's Bajadilla marina with 80 boats inside has burned to the ground.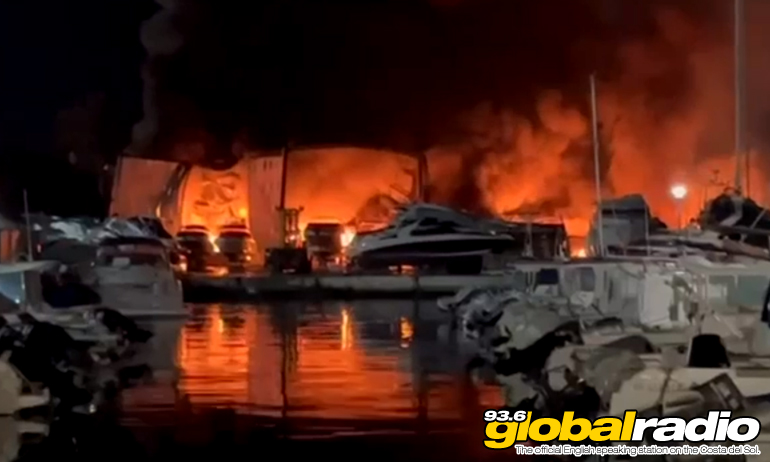 Eighty Boats Burned In Marbella Marina Blaze
A huge fire broke out at Marbella's Bajadilla Marina yesterday destroying eighty boats which were being stored in a warehouse.  The Mayor of Marbella Angela Munoz says she believes that the blaze was started by a random spark in the warehouse.
The blaze began at 7.30pm on Wednesday (11th January).  30 firefighters tackled the fire along with 12 civil protection volunteers.  The fire took hold and spread rapidly, with the warehouse collapsing just minutes after the fire started.  It was brought under control at 9pm, and was finally extinguished earlier this morning.  Three fire engines remained on site overnight damping down the flames.
One firefighter suffered minor injuries whilst tackling the blaze.
Published: 12.01.2023
Written by Dave James.
News On 93.6 Global Radio
Keep up to date with all the latest news from the Costa del Sol with the coast's official English speaking radio station, 93.6 Global Radio.
More Costa del Sol News Stories
Some recent headlines from the Costa del Sol. See all the 93.6 Global Radio News