Estepona Fire Rages On As Man Is Arrested.  Emergency services are still battling a wildfire in Estepona which has caused 200 homes to be evacuated. A man has been arrested on suspicion of starting the blaze.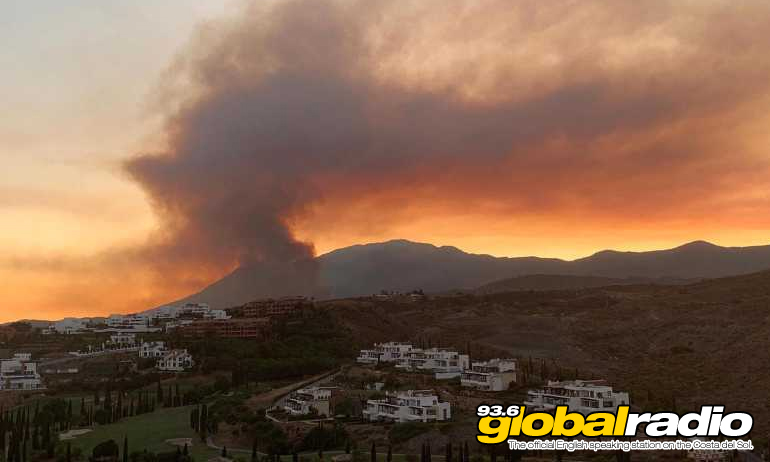 Estepona Fire Rages On As Man Is Arrested
A wildfire has been raging near Estepona since Monday lunch time.  Over 240 firefighters, with 4 engines and 10 helicopters continue to try to bring the fire under control.  Around 200 homes have been evacuated, with some residents spending last night in a local sports hall.  It was feared for a time that the Selwo safari park would have to be abandoned, but emergency services now say this is unlikely.
Estepona Fire Arrest
Police have arrested a Frenchman, who is renting a house in the Peñas Blancas area.  He is suspected of starting the fire,  whist trying to smoke out an insect nest at the property.
State Of Emergency
Estepona Mayor Jose Maria Garcia Urbano has declared a state of emergency, and is co-ordinating the response teams.
No casualties have been reported at this time.
Published: 20.08.2019
Written by Dave James
News on 93.6 Global Radio
Keep up to date with all the latest news from the Costa del Sol with the coast's official English speaking radio station, 93.6 Global Radio.
More Costa del Sol News Stories
Some recent headlines from the Costa del Sol. See all the 93.6 Global Radio News