Firefighter Dies In Costa Del Sol Blaze. Devastating fire near Estepona claims the life of 44 year old firefighter as 1000 people are evacuated.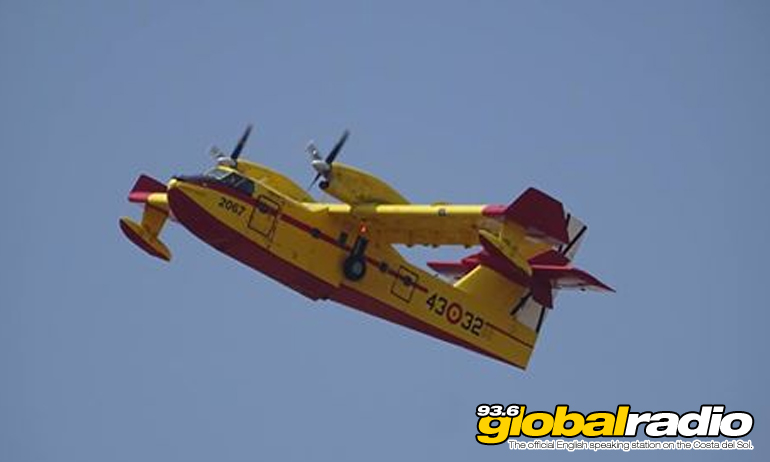 Firefighter Dies In Costa Del Sol Blaze
The devastating fire which began on Wednesday evening near Estepona has tragically claimed the life of a 44 year old firefighter.   Carmen Cresp, the regional minister for Agriculture,  said "When they came down the firefighters told us they had not seen flames like these in a long time. And they are still there, fighting the blaze. This man has died in the act of service to the people of Andalucía; we all owe him, at least, public recognition."
More than 400 firefighters have been tackling the fire which continues to burn in the hills around Sierra Bermeja,  Jubrique, Genalguacil, and Benahavis.  So far the fire has devastated almost 4000 hectares of land.
1000 People Evacuated
More than 1000 people have now been evacuated from their homes by fire crews, mainly from the Urbanización Montemayo, Peñas Blancas, Charca de la Extranjera, Forest Hills, Huerta Padrón, Río Velerín and the Abejeras development.  The Selwo park has been closed and guests evacuated, though the fire is not currently thought to pose a danger to the animals in the atttraction.
Published: 10.09.2021
Written by Dave James
News on 93.6 Global Radio
Keep up to date with all the latest news from the Costa del Sol with the coast's official English speaking radio station, 93.6 Global Radio.
More Costa del Sol News Stories
Some recent headlines from the Costa del Sol. See all the 93.6 Global Radio News