Fourteen Million Euro Christmas Tree On The Costa Del Sol.  A Christmas tree in Estepona is believed to be the most expensive in the world.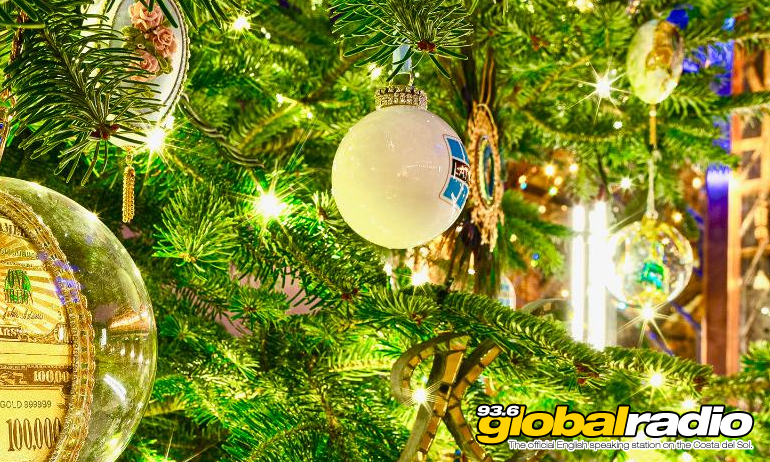 Fourteen Million Euro Christmas Tree On The Costa Del Sol
A 3.5 metre Christmas tree, draped in diamonds and crystals, has been put on display at the Kempinski Hotel Bahia in Estepona.  Valued at €14.2 million, this could be the most expensive Christmas tree in the world.  The tree features martini glasses, feathers, perfume bottles, baubles, snow flakes, handbags, and fairies.
British Designer
The tree was created by British jewellery designer Debbie Wingham who says it has been inspired by art deco and colonial themes.  The hotel revealed more information about the tree in a statement.  "All flawlessly cut and ethically sourced.  The decorations include 3 carat pink diamonds, 4 carat sapphire, oval red diamonds, black and white diamonds, and a mixture of remastered and expertly upcycled jewellery from the likes of Bvulgari, Cartier, Van Cleef & Arpels and Chanel".
Life Sized Gingerbread House
The tree forms part of a Christmas market within the hotel, which is raising money for various local charities.  Alongside the tree is a life sized gingerbread house which took the chef three weeks to create!
Published: 09.12.2019
Written by Dave James
News on 93.6 Global Radio
Keep up to date with all the latest news from the Costa del Sol with the coast's official English speaking radio station, 93.6 Global Radio.
More Costa del Sol News Stories
Some recent headlines from the Costa del Sol. See all the 93.6 Global Radio News