Fuengirola Feria Cancelled.  The popular International People's Feria which was due to take place at the end of April has been cancelled.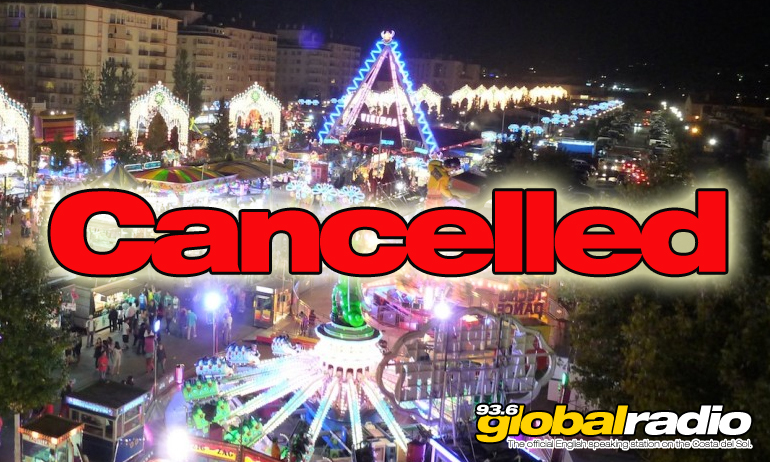 Fuengirola Feria Cancelled
Fuengirola council have taken the decision to cancel this year's International People's Feria.  Though the event was due to take place after the proposed end to the current lockdown, the uncertainty of the situation has lead to the decision to cancel the event.
A statement from the council says "The uncertainty that the coronavirus is generating forces suspension as the only viable option. The organization of the Feria involves months of planning and procedures, which have been interrupted by the emergence of this health emergency. In addition, it requires an important movement of human groups, materials and products from other countries that are not recommended, so, after speaking with the representatives of the countries, we have made this painful but logical decision".
The Mayor of Fuengirola is promising an even bigger and better event in 2021 though.  Ana Mula says "As soon as we overcome this situation, we will get to work so that the feria will be held again in 2021, in a more special way if possible. Fuengirola will continue to be, in spite of this current circumstance, a world meeting point for cultures and customs ".
Over 30,000 Coronavirus Cases In Spain
There are now 39,673 cases in the country, which is the second worst affected in Europe after Italy.  3794 people have fully recovered from the virus, and 2696  people have died in Spain.
Parliament are still considering a proposal from the Prime Minister to extend the lockdown period to the 12th April.
Lockdown Period
The lockdown will remain in place until the 28th March at the earliest.  Police are likely to stop and question anyone who they believe may not be abiding by the rules.  The government also has the right to draft in army support if civil unrest becomes an issue.
Written by Dave James
News on 93.6 Global Radio
Keep up to date with all the latest news from the Costa del Sol with the coast's official English speaking radio station, 93.6 Global Radio.
More Costa del Sol News Stories
Some recent headlines from the Costa del Sol. See all the 93.6 Global Radio News