Irish Dementia Sufferer Missing On The Costa Del Sol.
UPDATE: Duncan Crozier-Shaw has been found, and is recovering with his family in Fuengirola.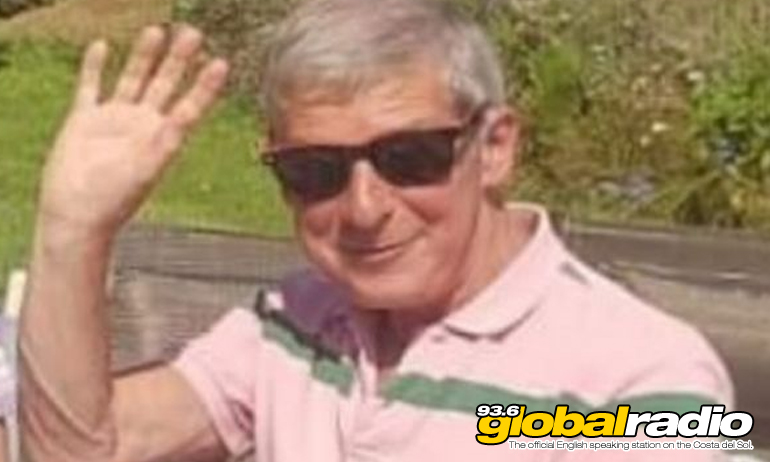 Irish Dementia Sufferer Missing On The Costa Del Sol
Irish holiday maker Duncan Crozier-Shaw has gone missing, and his family are appealing for help to find him.  The 67 year old was last seen at the El Corte Ingles shopping centre beside the A7, on the outskirts of Fuengirola.  Mr. Crozier-Shaw, from Dublin, hasn't been heard from since 10.30am on Wednesday 11th September.
Mr. Crozier-Shaw is suffering from early onset Alzheimers, he requires medication for this and for epilepsy.  His family are worried that he could have had a seizure and be disorientated.  He is on holiday on the Costa Del Sol with his wife, who is in contact with the embassy and Spanish police.
Description
Duncan Cozier- Shaw is 5´7″ tall, and was wearing a pink polo short with green stripes and blue shorts.  If you have seen him, please contact the Irish embassy on 914 36 40 93 or Madeleine Crozier-Shaw on +353 866081265.
Published: 12.09.2019
Written by Dave James
News on 93.6 Global Radio
Keep up to date with all the latest news from the Costa del Sol with the coast's official English speaking radio station, 93.6 Global Radio.
More Costa del Sol News Stories
Some recent headlines from the Costa del Sol. See all the 93.6 Global Radio News