Lockdown To Be Lifted In Four Phases.  The government in Spain has unveiled it's plan to lift the lockdown, whilst stressing that none of the dates are set in stone.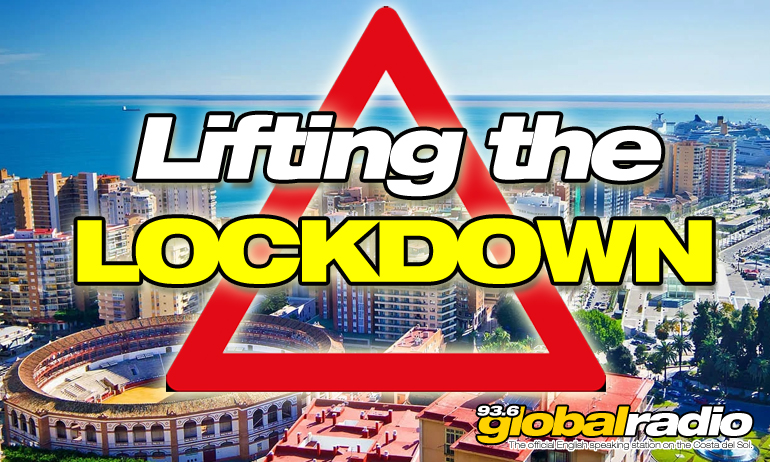 Lockdown To Be Lifted In Four Phases
The Spanish government has published it's plan to release the country from the current coronavirus lockdown.  The lifting of restrictions will be worked through four phases, though the proposed dates are all subject to change as the situation is constantly being monitored and reviewed.
Now:
Children aged 14 and under are permitted to leave home, if accompanied by an adult, for one hour a day.
From this weekend, adults will be allowed to leave home for personal exercise.  Some sports activities will be permitted, though sports centres will remain closed.  The government will soon clarify the extent of the freedoms allowed for personal exercise.
Some small businesses will be permitted to open on an appointment only basis.  The government will shortly release clarification of which businesses are included.
Phase One:
From 10th of May (subject to confirmation):
Travel to second homes within the same province will be permitted.
Social contact between low risk people in the same area will be permitted, in domestic situations.
Some cafes will reopen their terraces with a maximum 30% capacity.
Hotels will be able to reopen, but won't be able to have any communal areas open like swimming pools and bars.
Phase Two:
Depending on the virus situation, this phase will open bars and restaurants with customers permitted inside the premises.  However, a 30% capacity limit will be enforced.
Cinemas, theatres, and exhibitions will be able to open with restrictions on numbers.
Outdoor events will be permitted with seating, and no more than 400 guests.
Schools will offer classes to children under 6, to allow their parents to go to work.
Phase Three:
Mobility restrictions will be eased, though masks will still be recommended.
Visit to senior citizens in care homes will be permitted.
Capacity for bars and restaurants will be increased to 50%.
Shopping centres may reopen with social distancing policies in place.
Beaches and swimming pools may fully reopen subject to conditions of the outbreak.
Phase Four:
The government refer to this stage as "a new normality".   It's hoped that this phase will be reached before the end of June.  The main focus of this phase is opening travel between provinces, and opening national borders depending on the virus situation in other countries.
Prime Minister Sanchez said yesterday "We want to highlight the use of other plans for mobility in our plans, reclaiming urban spaces for pedestrians and bicycles in order to avoid a rise in the use of private vehicles and a worsening of noise levels, air quality and traffic jams."
The government is recommending home working where possible, and staggered start times in workplaces to avoid crowds on public transport.
Schools are not expected to fully reopen until September
Published: 29.04.2020
Written by Dave James
News on 93.6 Global Radio
Keep up to date with all the latest news from the Costa del Sol with the coast's official English speaking radio station, 93.6 Global Radio.
More Costa del Sol News Stories
Some recent headlines from the Costa del Sol. See all the 93.6 Global Radio News