Malaga Prepares For Three Kings Parade.  The 2023 parade in Malaga will include 16 floats, 20,000 kilos of sweets, and a huge celebration cake.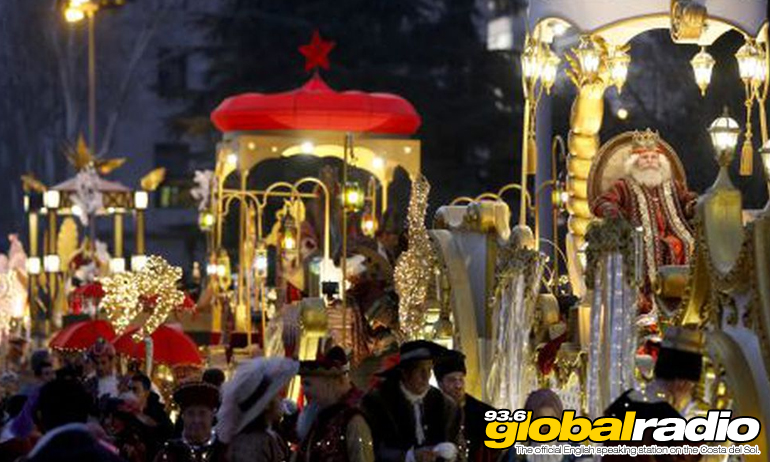 Malaga Prepares For Three Kings Parade
Preparings are well underway for Thursday's Three King's Parade in Malaga.  16 floats will take part in 8 parades with musical groups and theatre performers.  This year the parade will not pass through the busiest parts of the city centre like Calle Larios.  Instead the route will take in Malaga City Hall, General Torrijos Square, Paseo del Parque, Marina Square, Alameda Principal, the Tetuán Bridge, the Hope Bridge, Plaza de la Marina, and Cortina del Muelle.
When the parade passes Malaga Cathedral the three kings will encourage people to visit the living nativity scene to enjoy performances from Events In History and music from the Malaga University choir.
The parade begins at 6pm at the city hall, where the three kings will blow out a hundred candles on a huge centenary celebration cake before meeting local schoolgirl Olga Sánchez Ruiz who will read letters to the kings.  The three kings will then board their floats and set off on their journey, handing out more than 20,000 kilos of sweets to local children!
Published: 03.01.2023
Written by Dave James.
News On 93.6 Global Radio
Keep up to date with all the latest news from the Costa del Sol with the coast's official English speaking radio station, 93.6 Global Radio.
More Costa del Sol News Stories
Some recent headlines from the Costa del Sol. See all the 93.6 Global Radio News