Mijas Forest Fire Under Control.  Fire fighters bring the condition of the blaze from "stabilized" to "controlled" as they work to extinguish the blaze completely.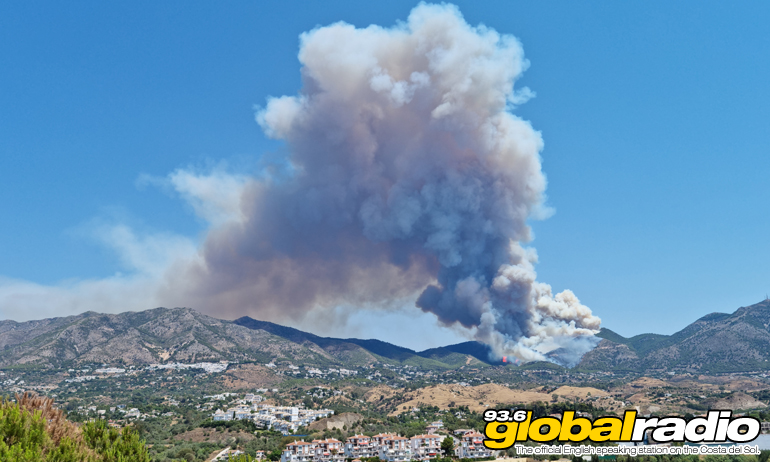 Mijas Forest Fire Under Control
The devastating fire which broke out in Sierra De Mijas on Friday afternoon is now "controlled".  Infoca announced today that the threat posed by the fire is greatly reduced, and that work is underway to fully extinguish the blaze.  100 fire fighters remain in the area to continue putting out the blaze.
Natural Causes Did Not Start Fire
Investigations into the cause of the fire have already revealed that it was not started naturally.  Minister Carmen Crespo says that now the team of experts must determine is the blaze began because of negligence, or if it was started deliberately.
2070 Hectares Destroyed By Fire
The fire has consumed 2070 hectares of land, which is around 20 square kilometres.  When the blaze was as it's worst over the weekend there were 15 aircraft and 400 people on the ground involved fighting to bring it under control.  More than 2000 people were forced to leave their homes, however they have all been able to return.
Published: 19.07.2022
Written by Dave James
News on 93.6 Global Radio
Keep up to date with all the latest news from the Costa del Sol with the coast's official English speaking radio station, 93.6 Global Radio.
More Costa del Sol News Stories
Some recent headlines from the Costa del Sol. See all the 93.6 Global Radio News