Mijas Wildfire Extinguished.  Two helicopters and a team of fire fighters brought the blaze under control this afternoon.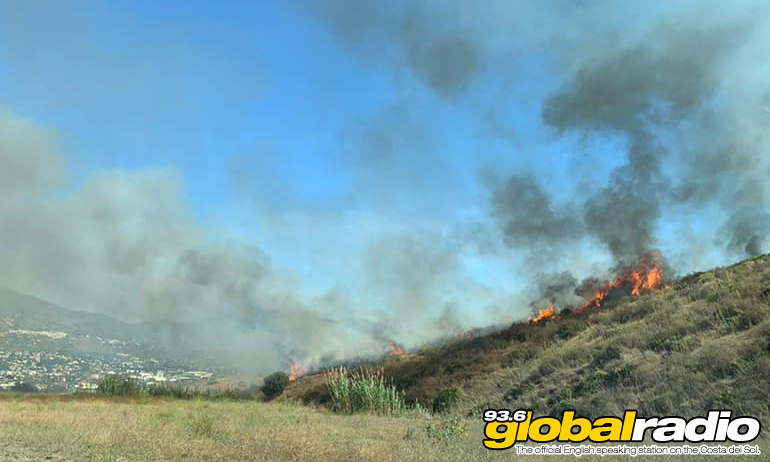 Mijas Wildfire Extinguished
Earlier today a wildfire broke out in the area between Fuengirola and Mijas.  Emergency services have now completely extinguished the blaze.  Two helicopters were involved in the operation, along with one fire engine, a specialist crew, and a team of fire fighters. *Main picture by Alisa Joensson
The cause of the dramatic blaze has not yet been identified.  No casualties have been reported, and no buildings were damaged.
Published: 06.10.2020
Written by Dave James
News on 93.6 Global Radio
Keep up to date with all the latest news from the Costa del Sol with the coast's official English speaking radio station, 93.6 Global Radio.
More Costa del Sol News Stories
Some recent headlines from the Costa del Sol. See all the 93.6 Global Radio News