Pet Owners Warned About Disinfectant Dangers.  Councils are using powerful disinfectant on some Costa Del Sol streets which is hazardous to animals.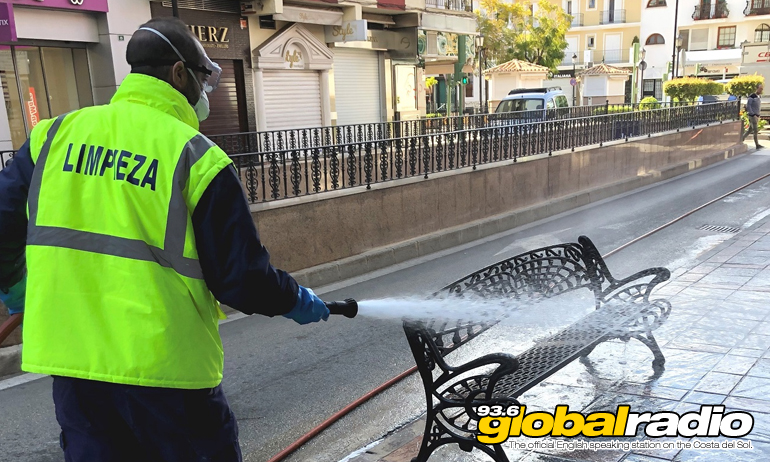 Pet Owners Warned About Disinfectant Dangers
Costa Del Sol councils are spraying some streets in local towns with powerful disinfectant to fight the spread of the coronavirus.  Specialist teams have been spraying bin stores and refuse areas, and some army units have been involved in larger scale disinfectant operations.
The powerful chemicals have proved to be dangerous to animals.  Pet owners are being warned not to walk dogs in areas which have been treated, and to keep cats inside.  There are reports that some dogs have died after licking their paws which had picked up the disinfectant that would have caused a burning sensation on the skin.
Dogs Burned And Poisoned
Local Animal Rescue charity Last Chance have pleaded with dog owners to be careful.  They posted a picture of a dog in Estepona, who's paws were burned by the chemicals in the disinfectant.  Other wildlife is being badly effected by the use of the disinfectant, which has reportedly killed birds and left many dead rats and mice around the municipal bins.
Published: 01.04.2020
Written by Dave James
News on 93.6 Global Radio
Keep up to date with all the latest news from the Costa del Sol with the coast's official English speaking radio station, 93.6 Global Radio.
More Costa del Sol News Stories
Some recent headlines from the Costa del Sol. See all the 93.6 Global Radio News