Plan To Protect Donkeys Rejected.  Politicians have dismissed a proposal to improve the working conditions of donkeys in Mijas.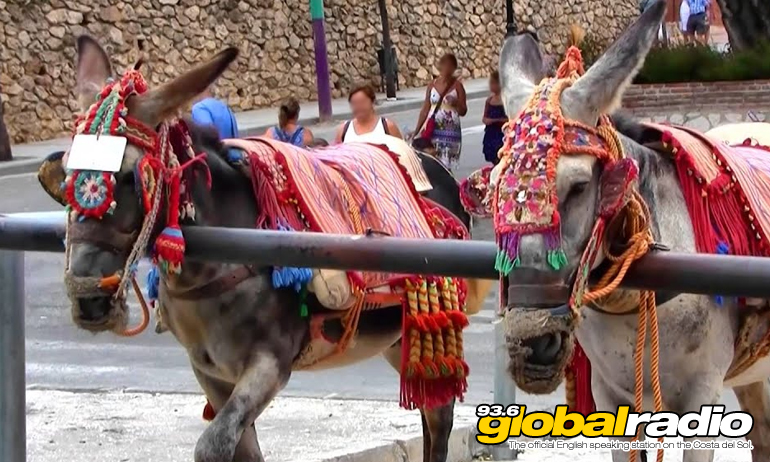 Plan To Protect Donkeys Rejected
Politicians have thrown out a plan which had aimed to improve conditions for working donkeys in Mijas.  The proposal included limiting the weight a donkey would carry to 80kg, improving sanitation in their rest areas, and an area where the animals would be able to run freely.
PP Councillor Mario Bravo put forward the proposals, following several reported donkey deaths and members of the public have been complaining about inaction.  As the council are now setting up an action group to look into the issue in more depth, Mr. Bravo has said "We have had four years of inaction. If you don't support this, tell us what you will propose."
Residents Appalled
Mijas resident Trisha Bennett said "It's awful, we see these poor animals being over worked in the hottest conditions.  I'm appalled that after years of protesting and complaining the politicians have said no to a fairly basic proposal."
Published: 29.08.2019
Written by Dave James
News on 93.6 Global Radio
Keep up to date with all the latest news from the Costa del Sol with the coast's official English speaking radio station, 93.6 Global Radio.
More Costa del Sol News Stories
Some recent headlines from the Costa del Sol. See all the 93.6 Global Radio News