Plans To Paint Fuengirola Beach Scrapped.  The first phase was ridiculed by residents and tourists.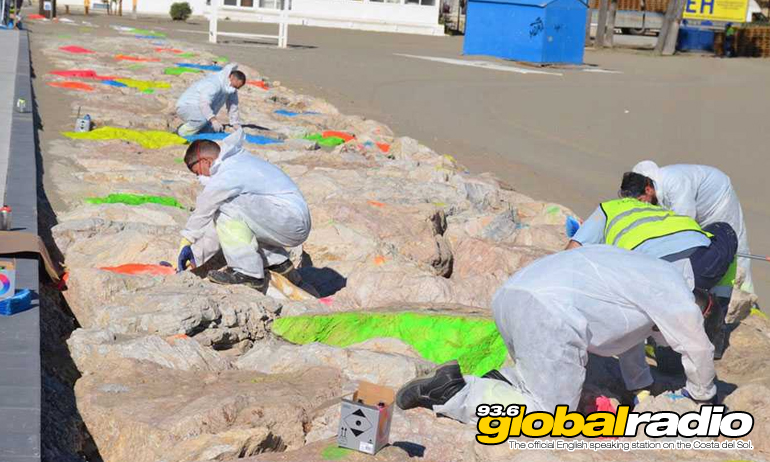 Plans To Paint Fuengirola Beach Scrapped
A bizarre plan to paint the rocks on the beaches in Fuengirola has been scrapped following a backlash.  All the rocks on the town's main beaches were set to be painted in bright rainbow colours.  The council said the plan was designed to bring some colour and life to the area, and hoped the rocks would become a tourist attraction.
First Phase Completed
The first phase of painted rocks was completed on San Fernando beach.  However the rocks have been ridiculed by both residents and tourists.  Jan Clifton lives in Los Boliches and said "It looks ridiculous.  Fluorescent rocks in Fuengirola, what a waste of money.  It's like going to Butlins in the 1980s".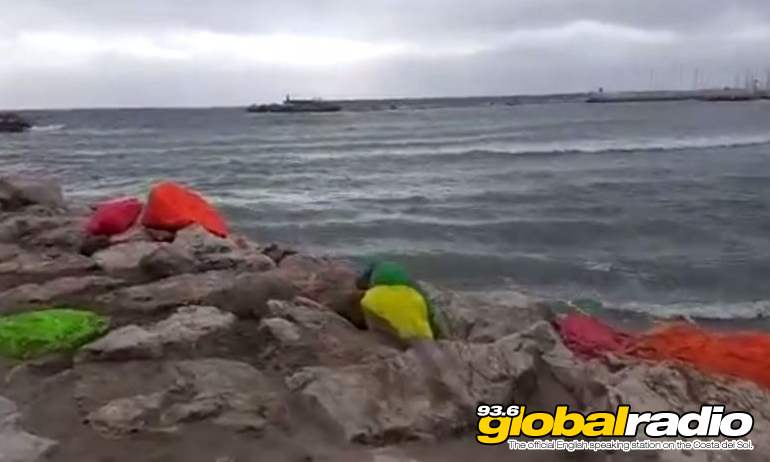 Support For The Project
The Mayor of Fuengirola has supported the plan, saying "It's an artistic initiative. There are many people who come to walk, to sit on a rock to read a book or just to sunbathe.  In short, it is an attractive area for our municipality and for all the residents of the city, as well as being one of our best-known points and a hallmark of Fuengirola."
Waste Of Money
Following an emergency meeting the decision has been taken to restore the rocks at San Fernando to their original state, and scrap plans for further painting.  Opposition leader Francisco Javier Toro said "It's the most absurd thing I have heard of in a long time.  Spending this public money could be much more beneficial for other areas and tasks that our municipality urgently needs."
Published: 13.03.2019
Written by Dave James
News on 93.6 Global Radio
Keep up to date with all the latest news from the Costa del Sol with the coast's official English speaking radio station, 93.6 Global Radio.
More Costa del Sol News Stories
Some recent headlines from the Costa del Sol. See all the 93.6 Global Radio News