Police Seize Huge Amount Of Drugs. €17.7 million worth of drugs have been seized by police during raids in southern Spain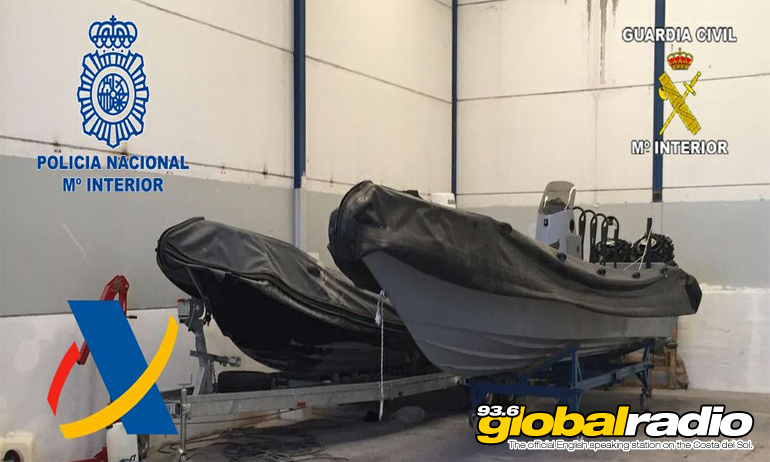 Police Seize Huge Amount Of Drugs
A joint effort between the National Police and the Guardia Civil has resulted in a huge drugs bust.  Police have seized 3.7 tonnes of hashish, worth over €17 million.  Alongside the drugs, police have also seized three modified speedboats, a fishing boat, a yacht, guns, nine cars, and over €100,000 in cash.
The 18 month operation began when police started to monitor a boat which docked in Marbella regularly.  The vessel was being used for trafficking by a gang based near Cadiz.  In total, 8 people have now been arrested in connection with the operation.
Published: 07.05.2018
Written by Dave James
News on 93.6 Global Radio
Keep up to date with all the latest news from the Costa del Sol with the coast's official English speaking radio station, 93.6 Global Radio.
More Costa del Sol News Stories
Some recent headlines from the Costa del Sol. See all the 93.6 Global Radio News