Ryanair Strikes Could Leave Travellers Stranded At Malaga Airport.  Spanish cabin crew working for the budget airline have planned three days of strikes.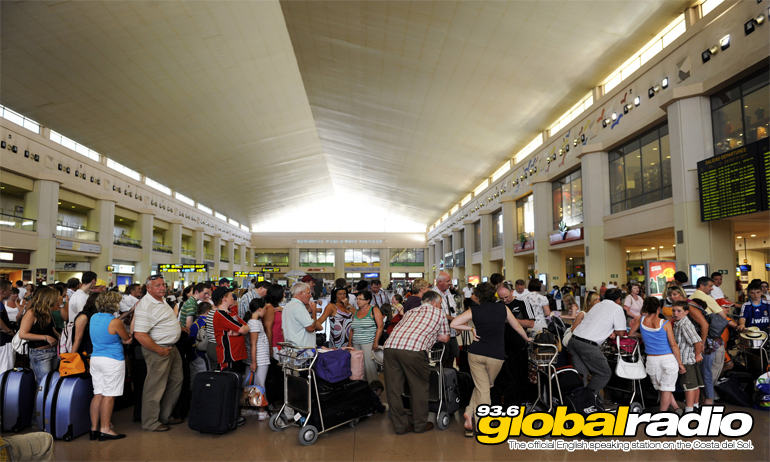 Ryanair Strikes Could Leave Travellers Stranded At Malaga Airport
Ryanair's Spanish cabin crew will stage three strikes.  They will stop working on the 8th, 10th, and 13th of January after their unions could not reach terms with the budget airline.  The strikes could cause delays and leave thousands of travellers stranded at Malaga airport.
Despite the planned strikes, Ryanair are insisting that all flights will be operating normally.  A statement for the budget airline says "Due to the efforts of the Spanish Government minimum services regulator, and the support of our pilots and cabin crew in Spain, we expect to operate a full schedule of flights to/from (and within) Spain on 8 January.  All passengers scheduled to fly should check in online as normal and arrive at their departure airport at least 2 hours prior to their time of scheduled departure."
Head In The Sand
Travellers are still bracing themselves for delays though.  Pam Blythe from Cleethorpes is travelling to Manchester from Malaga tomorrow.  She says "Ryanair have their head in the sand.  Last time the cabin crew went on strike I was delayed for 12 hours, it's always a mess".
Find out which flights are affected with our free live flight tracker here.
Published: 07.01.2019
Written by Dave Jame
News on 93.6 Global Radio
Keep up to date with all the latest news from the Costa del Sol with the coast's official English speaking radio station, 93.6 Global Radio.
More Costa del Sol News Stories
Some recent headlines from the Costa del Sol. See all the 93.6 Global Radio News