Sierra Bermeja Blaze Stabilised.  Fire fighters have managed to stabilise the huge fire on the Costa Del Sol as evacuated residents are returning home.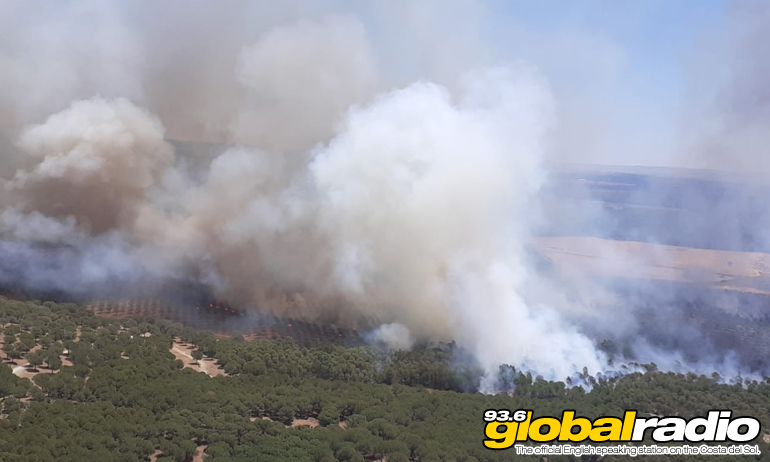 Sierra Bermeja Blaze Stabilised
This morning the Fire Fighting Director said that fire crews have managed to stabilise the blaze in the Sierra Bermeja area on the Costa Del Sol.  The fire is not yet "under control" though many of those who were forced to leave their homes have been allowed to return.  Director Juan Sanchez explained  "We are going to continue working on a perimeter that in principle is no longer advancing and that does not pose a danger to the population , therefore we are taking a weight off our shoulders and also freeing up troops for the surgical work that we have to do in the mountains."
The fire broke out at 5.30pm on Wednesday and spread rapidly.  More than 3500 hectares (35 square kilometres) of land have been consumed by the fire.  Almost 1000 people are still involved in the battle to bring the blaze under control.  The fire is burning in the Pujerra area to the south of Ronda and the Benahavis area to the north of Puerto Banus.
Residents Able To Return
Several urbanisations in the Benahavis were evacuated.  Many of those have now been able to return to their homes.  The town Mayor José Antonio Mena said that around 3000 people were forced leave their homes.  As well as residents from Benahavis village people were also evacuated from Montemayor, the Marbella Club Golf and Benahavís Hills urbanisations, and from country homes in Júzcar and Pujerra.
The first major fire of 2022 is bringing back memories of the Sierra Bermeja blaze last summer which decimated a huge area.
Published: 10.06.2022
Written by Dave James
News on 93.6 Global Radio
Keep up to date with all the latest news from the Costa del Sol with the coast's official English speaking radio station, 93.6 Global Radio.
More Costa del Sol News Stories
Some recent headlines from the Costa del Sol. See all the 93.6 Global Radio News