Snow And Storms Devastate Parts Of Malaga Province.  Storm Filomena claimed two lives, as emergency services responded to 120 weather related incidents.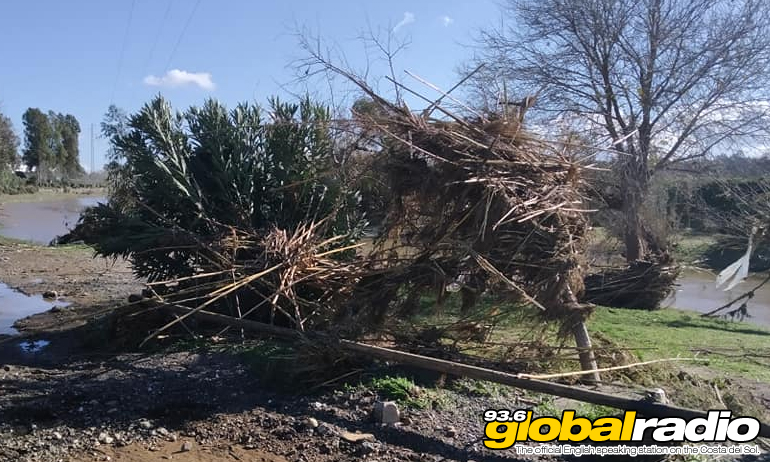 Snow And Storms Devastate Parts Of Malaga Province
A fifth of the area's average annual rainfall fell in just three days, as the Costa Del Sol was battered by strong winds and torrential rain on Thursday, Friday, Saturday, and Sunday.  Storm Filomena deposited 200mm of rainfall on the Costa Del Sol.  Emergency services handled 120 weather related call outs.
Storm Filmena Claimed Two Lives
Tragedy struck near Mijas Golf on Friday night as a couple became trapped in their vehicle which was overwhelmed by a rising river.  Thought to be in their 50s, the couple were in a car on the road beside the river at Esparragal Park.  The water level rose by almost 5 metres.  Despite using specialised equipment and divers, emergency services were unable to save them.
A man was rescued from his car near Estepona by emergency services using a crane and other specialised equipment.  A woman in Malaga had to be rescued from rising water near La Caleta beach.  Cars and street furniture were swept away in Alhaurin, whilst roads were submerged and damaged in many places on the Costa Del Sol.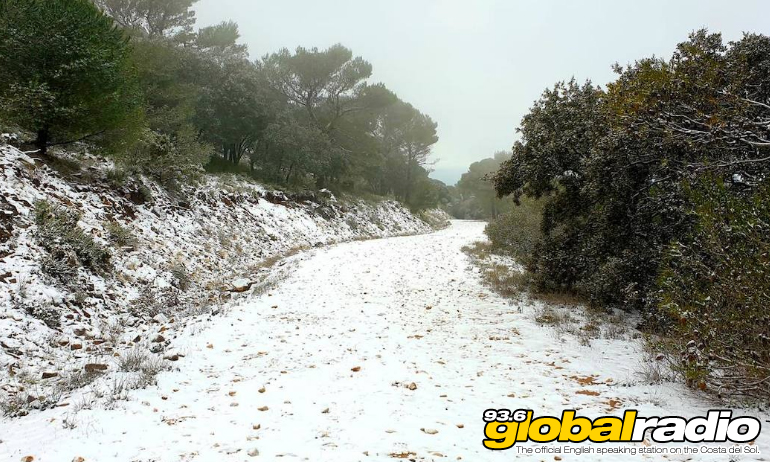 Snow In Andalucia
After the worst of Storm Filomena had passed, snow began to fall in many places on Sunday.  Significant snowfall was seen in the Montes de Málaga, Sierras de Tejeda, Almijara and Alhama Natural Park, and the Ronda area.  A hailstorm turned the beached of Fuengirola white in the afternoon.  The last time it snowed on the Costa Del Sol was in January 2017.
Published: 11.01.2021
Written by Dave James.
News On 93.6 Global Radio
Keep up to date with all the latest news from the Costa del Sol with the coast's official English speaking radio station, 93.6 Global Radio.
More Costa del Sol News Stories
Some recent headlines from the Costa del Sol. See all the 93.6 Global Radio News