Spain Closes All Borders.  Spain has now closed all it's land, air, and sea borders as efforts to slow the spread of the coronavirus intensify.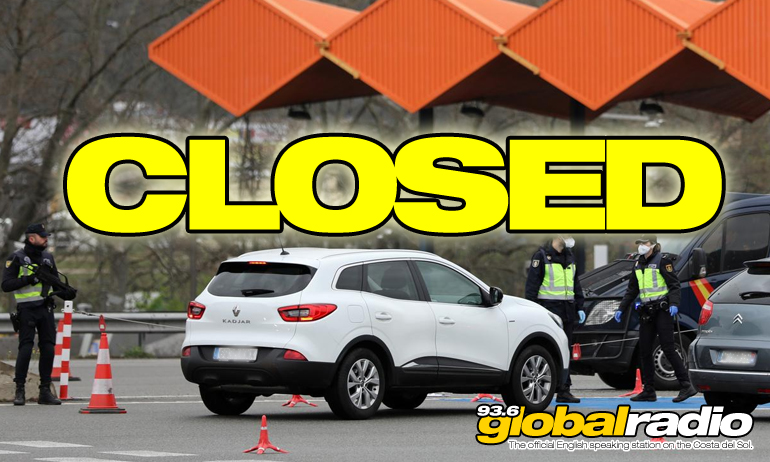 Spain Closes All Borders
All of Spain's borders are now closed, with airports and seaports locked down.  The borders will remain closed for at least the next 30 days.  Almost all flights at Malaga airport have now been cancelled, you can check the latest live updates with our free flight tracker here.
There are some exceptions to the restrictions.  Spanish residents are still able to re-enter the country, goods vehicles and transports are allowed into the county, diplomatic staff are not affected by the border closures, and those working in a medical capacity will also be permitted to enter Spain.
Parliament are still considering a proposal from the Prime Minister to extend the lockdown period to the 12th April.
Over 30,000 Coronavirus Cases In Spain
There are now 33,089 cases in the country, which is the second worst affected in Europe after Italy.  3355 people have fully recovered from the virus, and 2206  people have died in Spain.  In Andalucia there are 1961 cases of the coronavirus, 520 of those are in the Malaga area.
Lockdown Period
The lockdown will remain in place until the 28th March at the earliest.  Police are likely to stop and question anyone who they believe may not be abiding by the rules.  The government also has the right to draft in army support if civil unrest becomes an issue.
Written by Dave James
News on 93.6 Global Radio
Keep up to date with all the latest news from the Costa del Sol with the coast's official English speaking radio station, 93.6 Global Radio.
More Costa del Sol News Stories
Some recent headlines from the Costa del Sol. See all the 93.6 Global Radio News