Storms Set To Batter The Costa Del Sol.  The coast is braced for a battering this weekend as weather forecasters predict storms.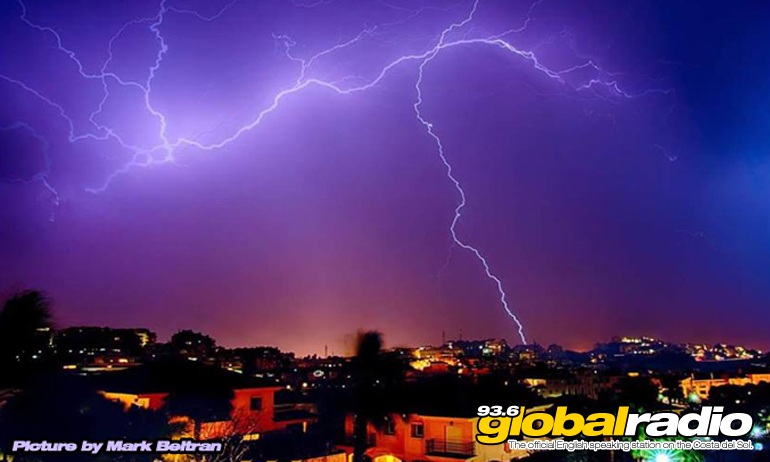 Storms Set To Batter The Costa Del Sol
Spain's national weather agency AEMET is warning that the Costa Del Sol is likely to be hit by thunderstorms this weekend.  The forecast is predicting heavy rain on Friday, thunderstorms on Saturday, and more rain on Sunday.
The current forecast has not been upgraded to a weather warning at this time,  but this could be revised if conditions deteriorate.  You can see the full weather forecast for the Costa Del Sol here.
Published: 16.04.2020
Written by Dave James
News on 93.6 Global Radio
Keep up to date with all the latest news from the Costa del Sol with the coast's official English speaking radio station, 93.6 Global Radio.
More Costa del Sol News Stories
Some recent headlines from the Costa del Sol. See all the 93.6 Global Radio News