Temperatures Set To Soar On The Costa Del Sol.  Summer has arrived with this week's weather forecast predicting high temperatures and sunny days.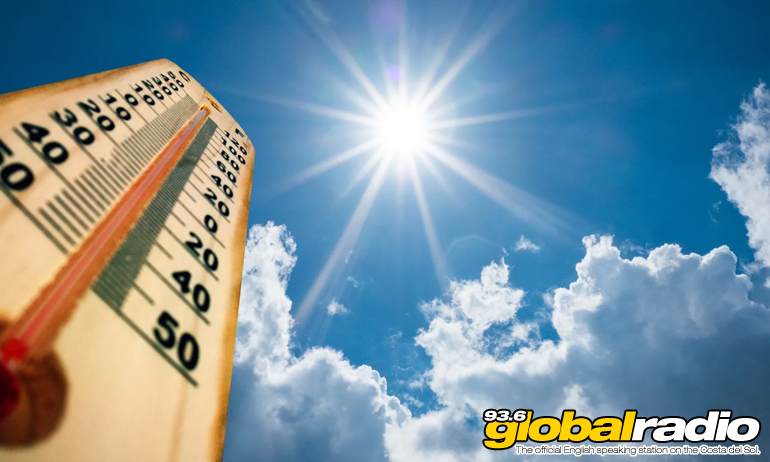 Temperatures Set To Soar On The Costa Del Sol
Summer has arrived on the Costa Del Sol!  This week the temperature is rising dramatically as clear skies and sunshine are forecast.  Coastal temperatures will have daytime peaks between 25c and 30c this week, and overnight lows of 18c. Humidity levels at night will reach 69% at times. Inland areas will experience higher daytime temperatures of up to 32c.
There are currently no weather warnings in place.  Click here to see the full local forecast.
UV Index
The UV index is "very high" for the first time this year.  Health experts are reminding us to wear sunscreen and reapply it frequently, especially with children.  Local animal charities are warning of the dangers which hot weather can pose to animals.  The interior temperature of a car can be lethal for pets who should not be left unattended.
Published: 16.05.2022
Written by Dave James.
News On 93.6 Global Radio
Keep up to date with all the latest news from the Costa del Sol with the coast's official English speaking radio station, 93.6 Global Radio.
More Costa del Sol News Stories
Some recent headlines from the Costa del Sol. See all the 93.6 Global Radio News