Tornado Tears Through Andalucia Town. Campillos was battered by rain and a terrifying tornado which ripped up power lines and trees.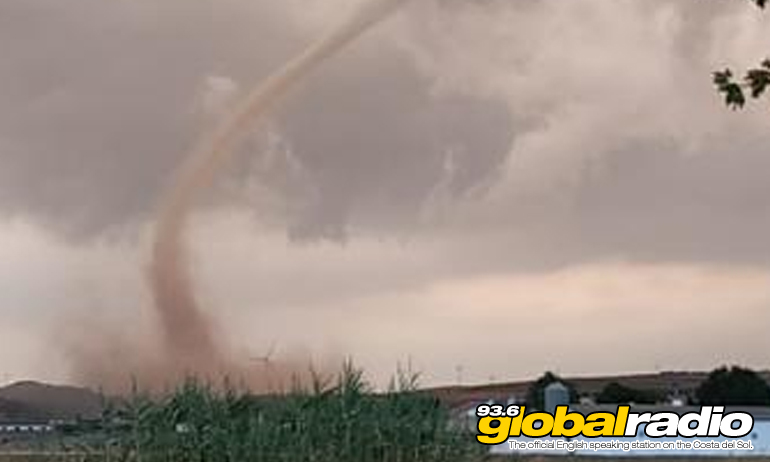 Tornado Tears Through Andalucia Town
Whilst Andalucia was under a Yellow Weather Alert yesterday, a tornado struck the town of Campillos.  Town Mayor Francisco Guerrero said "The worst has happened" as he surveyed the damage last night.  The tornado was caused by colliding winds, a phenomenon known as DANA.
Blackouts And Damage
The town experienced blackouts as the tornado destroyed power lines.  Vehicles were smashed as the wind blew them around, buildings have been damaged, and trees have been pulled up by the tornado.  No casualties have been reported.
Weather Warning Lifted
AEMET have now lifted the yellow weather warning which was in place when the tornado struck.  The forecast is sunny and dry for the next few days in Andalucia.
Published: 27.08.2019
Written by Dave James
News on 93.6 Global Radio
Keep up to date with all the latest news from the Costa del Sol with the coast's official English speaking radio station, 93.6 Global Radio.
More Costa del Sol News Stories
Some recent headlines from the Costa del Sol. See all the 93.6 Global Radio News