Vaccine Will Reach Andalucia In January.  The Junta have confirmed that the first covid-19 vaccines will arrive in Andalucia in the first week of January.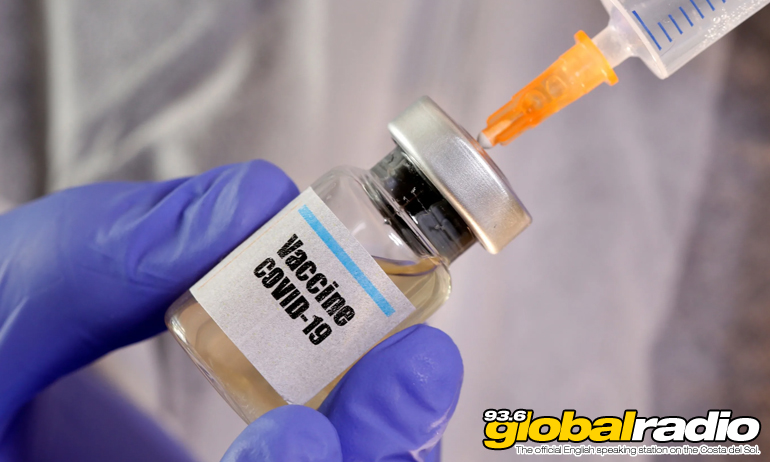 Vaccine Will Reach Andalucia In January
Andalucia's health minister said yesterday that the covid-19 vaccine will arrive here in 20 days.  Jesús Aguirre said that the vaccines will arrive at two distributions centres in Granada and Seville.  These facilities are equipped with deep freeze storage, to keep the Pfizer vaccine stored at the correct temperature.
25 Million Syringes
The Bidafarma cooperative will organise distribution of the vaccine to health centres in Andalucia, free of charge.  25 million syringes have been ordered by the Junta De Andalucia, and 500 additional nurses have been recruited to administer the vaccine.  The first doses will be given to priority groups, including the elderly and health care workers.
Published: 16.12.2020
Written by Dave James.
News On 93.6 Global Radio
Keep up to date with all the latest news from the Costa del Sol with the coast's official English speaking radio station, 93.6 Global Radio.
More Costa del Sol News Stories
Some recent headlines from the Costa del Sol. See all the 93.6 Global Radio News