Winning Wednesday.  Win a BBQ family meal at Safari restaurant in Club La Costa World.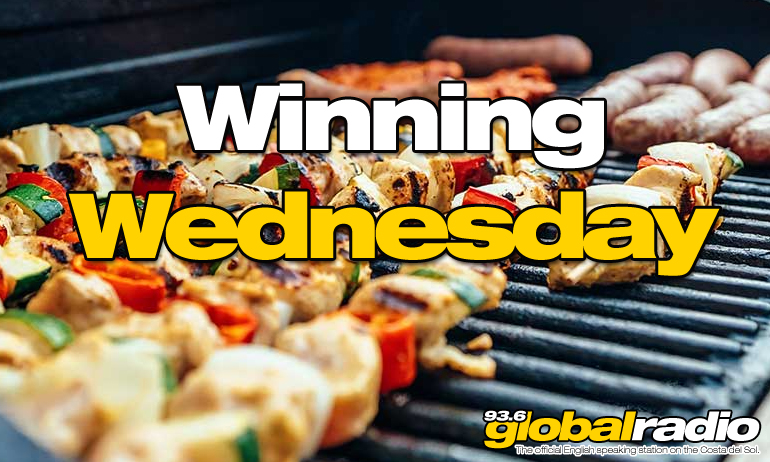 Winning Wednesday
Every Wednesday is now a Winning Wednesday!  You could win a family BBQ lunch at the fantastic Safari restaurant at Club La Costa World.   Everyone is welcome at Safari, you don't have to be staying at Club La Costa World.
The Wednesday BBQ lunch offers a fantastic menu.  On your plate you will get a pork chop, chicken pincho moruno skewer, chorizo criollo, chimichurri sauce, tomatoes, sweetcorn, baked potato with butter, and a side salad.  You'll also get a glass of wine, beer, or a soft drink each.
This fantastic prize is for a table of four adults and two children!  The whole family can enjoy the Wednesday BBQ Lunch at Club La Costa World for free with 93.6 Global Radio!
This week's question: answer correctly and we'll put you in the draw!
The traditional barbeque is believed to have originated here in Spain, with the first reference appearing in print in 1526.  What is the Spanish word for barbeque?
A) La Barbacoa
B) El Grillo
C) Comida Quemada
The winner will be announced on Wednesday morning at 11.30 by Clare Lloyd on 93.6 Global Radio.
*Prize must be used within one month of winning.  Winner will be contacted by phone or email.  
Recent Winners!
Ashley in Mijas
Mary in Fuengirola
More Competitions from 93.6 Global Radio
Tune in on your radio on 93.6fm or here online by clicking "Listen Live" at the top of the page!  As always, check out the General Competition Terms & Conditions.