Abandoned Eldorado Film Sets Could Become A Tourist Site.  Pressure is being put on the Junta De Andalucia to redevelop the site.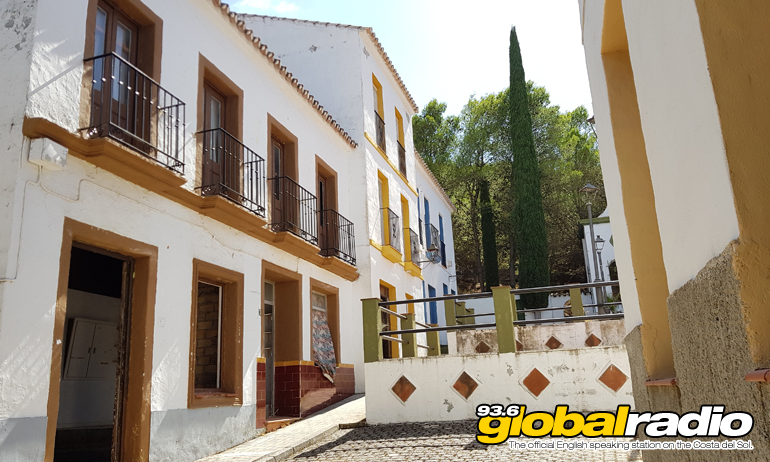 Abandoned Eldorado Film Sets Could Become A Tourist Site
The Ciudad Del Cine near Coin could be transformed into a tourist site, with a hotel and activities centre.  The president of the People's Party of Andalucia, Juan Manuel Moreno, is putting pressure on the Junta De Andalucia to authorise the use of the abandoned TV and film studios for tourism.
The site is best known as the setting for the BBC soap Eldorado which was filmed on location in 1992 and 1993.  Since then the purpose built town in the forest has been used as a film set, a hotel which closed due to dwindling visitor numbers, and most recently as a paint balling site.
Return To Eldorado
93.6 Global Radio recently gained access to the site for our Return To Eldorado mini series.  You can see what it looks like today alongside footage of the site in use on the TV show Eldorado here:
Local Government Blocking Redevelopment
Senor Moreno has criticised the local government for blocking plans to develop the site.  He said that the site has much potential and would create employment, as well as boosting the number of available hotel rooms in the Coin area.  He says that the time is right to reopen the site and "reactivate an emblematic place that is in disuse due to a purely political and administrative issue of the Andalusian Government" (translated).
The Major Of Coin, Fernando Fernandez, says "the facilities of the City of Cinema have about 120,000 square meters for rural tourist accommodation, although the state of conservation is not great after more than ten years closed, you can still see how it has been an important part of the tourism industry" (translated).
Viable Regeneration Project
Senor Fernandez is certain that the project is viable.  "We are convinced that it is a viable project and we have the technical and legal reports that support our plan. We have received many proposals from investors interested in utilising the space, so we asked the Andalusian Administration to authorise us to use the site for the hotel industry, which will create jobs and boost the tourism industry, as in Coín we do not have enough hotel beds to meet demand during the summer" (translated).
93.6 Global Radio has been looking back at the Eldorado series during it's 25th anniversary year.  You can watch interviews with some of the stars and go behind the scenes of the show here.
Published: 23.04.2018
Written by Dave James
News on 93.6 Global Radio
Keep up to date with all the latest news from the Costa del Sol with the coast's official English speaking radio station, 93.6 Global Radio.
More Costa del Sol News Stories
Some recent headlines from the Costa del Sol. See all the 93.6 Global Radio News