Benahavis Blaze Extinguished.  A fire which broke out on Tuesday evening near Benahavis has been completely extinguished.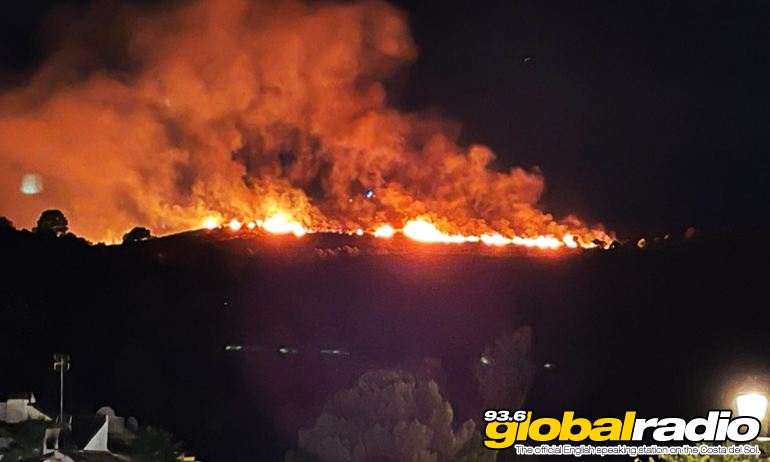 Benahavis Blaze Extinguished
The blaze which broke out near Benahavis on Tuesday evening has now been completely extinguished.  45 specialist firefighters tackled the flames through the night, along with two heavy duty fire fighting vehicles.  The fire began just after 9pm, and was declared extinguished by INFOCA at 11.30am today.
The latest wild fire brought back memories of the devastating blazes this summer in both the Benahavis and Mijas areas.
Published: 16.11.2022
Written by Dave James.
News On 93.6 Global Radio
Keep up to date with all the latest news from the Costa del Sol with the coast's official English speaking radio station, 93.6 Global Radio.
More Costa del Sol News Stories
Some recent headlines from the Costa del Sol. See all the 93.6 Global Radio News