Calima Unlikely To Cause Problems.  The dust cloud returns to the Costa Del Sol but is unlikely to cause any problems this time.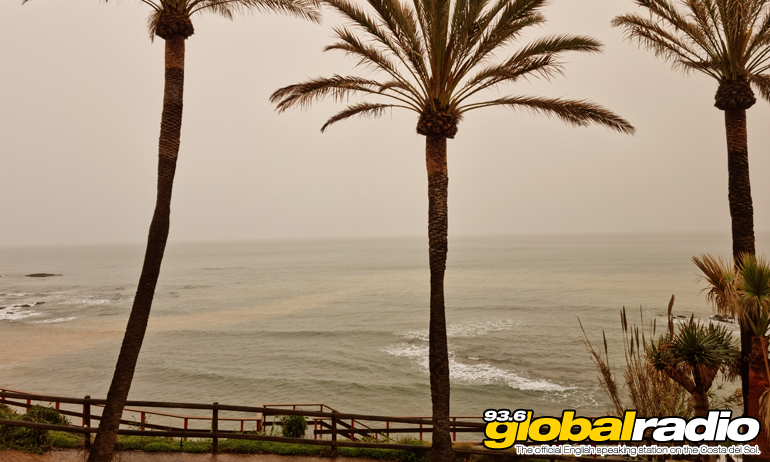 Calima Unlikely To Cause Problems
The calima is back on the Costa Del Sol, but this time it's effects are far less severe.  Visibility is being reduced slightly and things appear hazy, but the chance of more sandy mud and rain is slim.  The phenomenon known as "calima" is a haze is caused by sand which has been blown from the Sahara desert.
Earlier this year the calima was accompanied by heavy rain which caused the sand to be deposited as a muddy silt.  This affected roads and visibility, and caused carnage with swimming pools and outdoor facilites.
The haze is likely to remain in the air until Saturday.  The weather forecast is good, with sunshine and blue skies expected.  Therefore the calima is not likely to cause any serious issues.  Click here to see the latest weather forecast for the Costa Del Sol.
Published: 12.05.2022
Written by Dave James.
News On 93.6 Global Radio
Keep up to date with all the latest news from the Costa del Sol with the coast's official English speaking radio station, 93.6 Global Radio.
More Costa del Sol News Stories
Some recent headlines from the Costa del Sol. See all the 93.6 Global Radio News