Laguna Village Fire Starters Face Court.  A couple charged with starting the fire which destroyed Laguna Village in Estepona will face a judge today.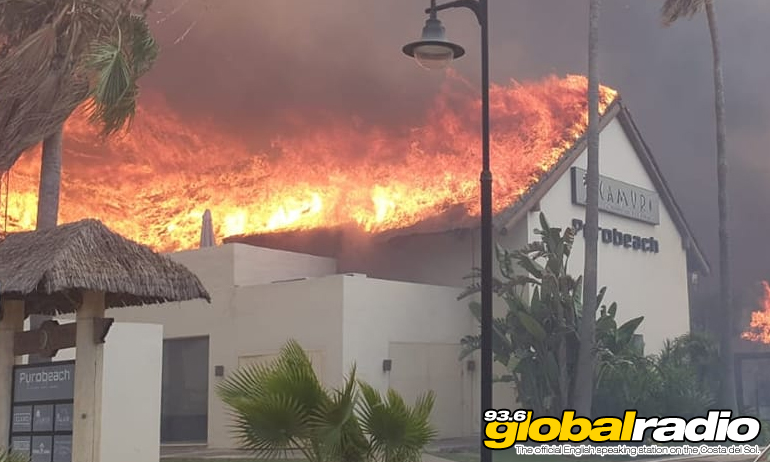 Laguna Village Fire Starters Face Court
The couple arrested for starting a devastating fire on Saturday are appearing in court today.  The couple are aged 43 and 51.  They have been charged with arson through gross negligence and electricity fraud.
Illegal Electricity Supply
Investigators discovered that the fire, which destroyed more than 40 hectares of land, began in an illegal building to the north of Laguna Village near Estepona.  The building had been receiving an illegal electricity supply from another hut about 100m away, with just one cable running through the grassland.  The fire was started by a spark from a device connected to the illegal power supply.  Appliances found inside the burned out building included an electrical frying pan and a fan.
Laguna Village Destroyed
The fire quickly spread from the illegal building over the A7 motorway, and consumed the Laguna Village shopping centre along with Purobeach.  The Kempinsky hotel also suffered minor damage.   The Mayor of Estepona has promised that the council will act quickly to rebuild the complex.
Published: 02.09.2020
Written by Dave James
News on 93.6 Global Radio
Keep up to date with all the latest news from the Costa del Sol with the coast's official English speaking radio station, 93.6 Global Radio.
More Costa del Sol News Stories
Some recent headlines from the Costa del Sol. See all the 93.6 Global Radio News