Mandatory Face Masks From Friday.  Wearing face masks outdoors will become mandatory throughout Spain on Friday as the country battles the sixth wave of coronavirus.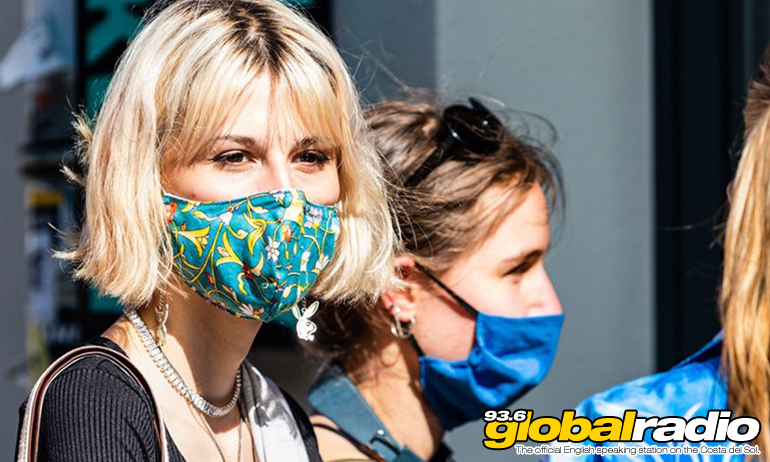 Mandatory Face Masks From Friday
Spain will reintroduce the mandatory wearing of face masks both outdoors and indoors from Friday 24th December, when the latest BOE is published.  Prime Minister Pedro Sanchez announced the measure following a meeting with regional heads of government yesterday.  No end date has been set for this measure though the Prime Minister said he would revoke it "as soon as possible".  Masks have not been mandatory outdoors since June.
Where Must Masks Be Worn?
Masks must be worn in all outdoor spaces where a distance of 1.5 metres can't be maintained.  The Prime Minister announced that masks don't need to be worn in "natural spaces" such as the countryside, beaches, and public parks as long as safe interpersonal distances can be implemented.  Masks don't need to be worn outdoors with family members,  providing the safe distance from others can be maintained.
As per the previous face mask rules which were in place in Spain earlier this year, masks do not have to be worn by people exersizing or taking part in sport.  People with respiratory illness, and those with behavioural issues are also not required to wear a mask if exempted by a doctor.
Published: 23.12.2021
Written by Dave James
News on 93.6 Global Radio
Keep up to date with all the latest news from the Costa del Sol with the coast's official English speaking radio station, 93.6 Global Radio.
More Costa del Sol News Stories
Some recent headlines from the Costa del Sol. See all the 93.6 Global Radio News