Rescue Dogs Facing Death.  A local animal charity fears that rescue dogs may be destroyed as donations dry up.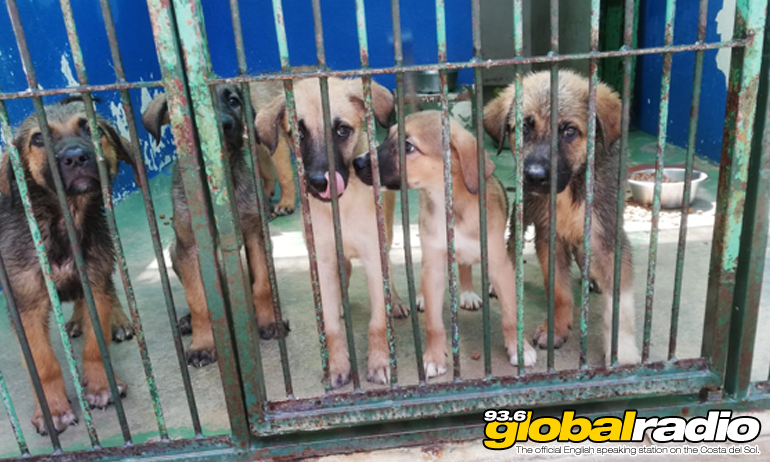 Rescue Dogs Facing Death
Abandoned and stray animals have always been an issue on the Costa Del Sol, but there are several well known rescue centres where the animals have been cared for and re-homed.  However, the impact of the coronavirus and the Costa Del Sol's current restrictions means that most sources of income for these charities have dried up and their funds are running desperately low.
The President of ACE, Fabienne Paques, told 93.6 Global Radio "The worst case scenario is that dogs will be sent to the killing station.  It's brutal, and devastating.  At ACE we have around 350 dogs right now, and we desperately need help to save them.  I can't sleep at night, I'm so worried about what will happen to these dogs".
Pets Not Being Neutered
There are more animals in rescue centres than usual for this time of year, because of the impact of the coronavirus.  Fabienne explains "Families are facing financial hardships and many just can't afford to care for their pets.  People don't have the money to pay for microchips and vaccines, and animals aren't being neutered.  This means we are seeing more puppies than ever being brought into the rescue centre".
Restrictions Affecting Charity Income
Animal rescue organisations on the Costa Del Sol rely entirely on donations.  Fund raising events in bars and restaurants are one of their main sources of income.  "Since the restrictions on venues were put in place, most of our fundraising events have had to stop." says Fabienne.  "Many of the bars and restaurants are now closed, it's been devastating for their owners and for the animal charities.  Our amazing volunteers are doing everything they can, but the situation is desperate".
How To Help
If you could help ACE with a financial contribution, or donations of food, bedding, or medication please contact the charity directly through their website which you can find here.  ACE has been established for 20 years, on the Mijas Road near La Cala.  They have rescued and rehomed over 22,000 dogs.
*All photos included in this article are of animals currently being cared for at ACE.
Published: 14.09.2020
Written by Dave James
News on 93.6 Global Radio
Keep up to date with all the latest news from the Costa del Sol with the coast's official English speaking radio station, 93.6 Global Radio.
More Costa del Sol News Stories
Some recent headlines from the Costa del Sol. See all the 93.6 Global Radio News