World Famous Walkway Reopens.  The Caminito Del Rey near Malaga has reopened with a new route which avoids a damaged section.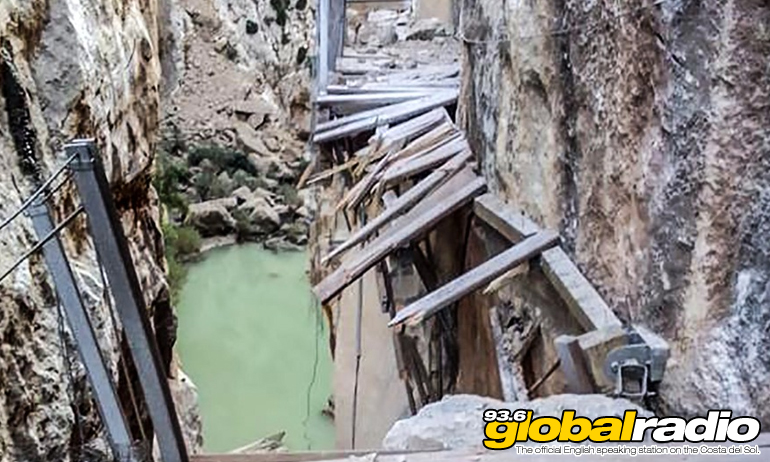 World Famous Walkway Reopens
The world famous Caminito Del Rey walkway in Andalucia has reopened today.  The treacherous suspended path was closed after a rockfall damaged around 50 metres of the walkway earlier this week.  Expert rock climbers and a safety team have been analysing the damage and preparing a repair plan.  In the meantime a new route has been established which takes walkers around the damaged section.
Impressive And Dangerous
Caminito del Rey is one of the most impressive and dangerous mountain trails in the world.  The path is built into the walls of the Gaitanes Gorge of Spain, in the province of Malaga on the Costa Del Sol.  It starts in the municipal district of Ardales, goes to Antequera and it ends in El Chorro (close to Álora).
Published: 16.12.2022
Written by Dave James.
News On 93.6 Global Radio
Keep up to date with all the latest news from the Costa del Sol with the coast's official English speaking radio station, 93.6 Global Radio.
More Costa del Sol News Stories
Some recent headlines from the Costa del Sol. See all the 93.6 Global Radio News