Costa Del Sol Teen Completes Epic 12 Month Run.  Teenager Samuel Clarke has been running everyday for a year to raise money for a children's hospice.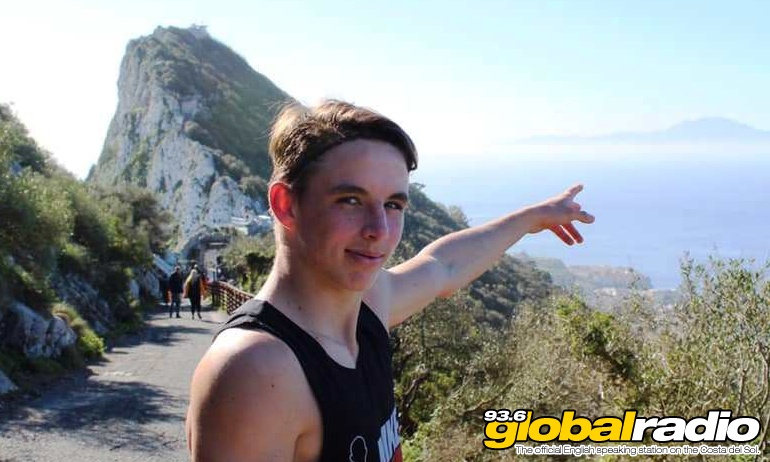 Costa Del Sol Teen Completes Epic 12 Month Run
Twelve months ago a British teenager living in Riviera Del Sol challenged himself to run every day for a year.  Samuel Clarke was inspired by the tragic death of his 13 year old cousin Tia, who was suffering from Batten's Disease, Samuel set out to raise money for the Chestnut Tree House who cared for Tia.
Running During Lockdown
Despite the difficult conditions created by lockdowns on the Costa Del Sol, Samuel has managed to run every single day for 12 monts.  At times, it was only possible to run in the parking garage beneath the apartment he shares with his mother Sally.  Samuel had hoped to run in international competitions, but when these were cancelled he continued to run here on the Costa Del Sol.
Samuel finished 2nd in the annual Mijas marathon.  He also completed the 45km run to the Mijas hill tower.  Samuel continued to run through torrential rain and bad weather, in the searing heat of the summer, and even whilst suffering from food poisoning.  He has also spent time working with local children, helping them to understand more about fitness and health.
Raising More Than €4000
The original target of raising €2000 was beaten emphatically.  On the final day of Samuel's 12 month run last Sunday, donations had surpassed €4000.  Samuel told 93.6 Global Radio "I can't believe we've done it!  I knew it was going to be tough, but I had no idea how tough!  It's been amazing, an incredible experience. Raising money for the hospice has kept me focussed.  They've touched my life and it makes me so happy to be able to do this for them.   I'm already planning my next challenge, watch this space!".
To make a donation to support Samuel's efforts, please click here.
Published: 19.01.2021
Written by Dave James.
News On 93.6 Global Radio
Keep up to date with all the latest news from the Costa del Sol with the coast's official English speaking radio station, 93.6 Global Radio.
More Costa del Sol News Stories
Some recent headlines from the Costa del Sol. See all the 93.6 Global Radio News